The Northern Manhattan Arts Alliance (NoMAA) and the New York Restoration Project (NYRP) are accepting submissions for the Ephemeral Arts Project, a series of temporary art installations to be on display during June 2013.
As part of NoMAA's 10th Anniversary Uptown Arts Stroll, NYRP will host installations along the bike path at Sherman Creek Park and within Swindler Cove Park in June 2013. The Ephemeral Arts Project, a public art program in Washington Heights and Inwood, was created by NoMAA in partnership with the NYC Restoration Project with the objective of affording local artists the opportunity to create temporary art in the uptown parks and community gardens within the framework of environmental respect and community engagement. This program is sponsored in part by ConEdison.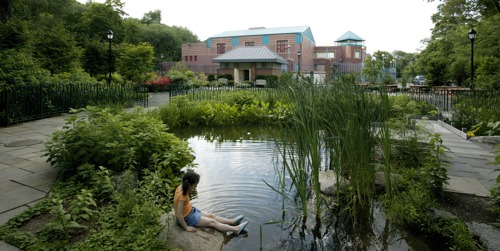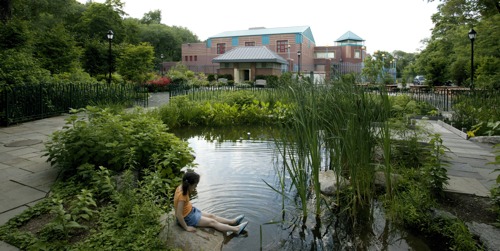 Interested artists must submit proposals electronically by 17 May 2013 under the following guidelines:
Guidelines
Preference will be given to site-specific work that incorporates the social or ecological landscape of Northern Manhattan.
All work must not damage the indigenous landscape.
There are no specific size parameters.
All work will be installed either along the bike path or within Swindler Cove Park.
NYRP will supervise the installation of all work and file any necessary permits.
Proposals should include:
Contact information.
Detailed description of the proposed work including specific dimensions, materials used, and the approximate time needed for set-up. Photos and/or sketches are preferred.
Description of precautions that will be taken to avoid damaging the landscape.
Artist(s) résumé and/or vision statement (limit one page).
Examples of previous work (limit 5 images).
Project implementation details:
17 May: Proposals due
24 May: Acceptance notification
1–7 June: Installation set-up
8 June: Exhibition opening
1–5 July: Installation break-down
Please submit proposals electronically by 17 May 2013, 5 p.m. EDT, to Joanna E. Castro at
More information:
Questions about Sherman Creek Park? Contact Jordan Dyniewski, Director of Public Programs, NYRP, at +1 212 333-2552
Listing expiration: May 17, 2013.