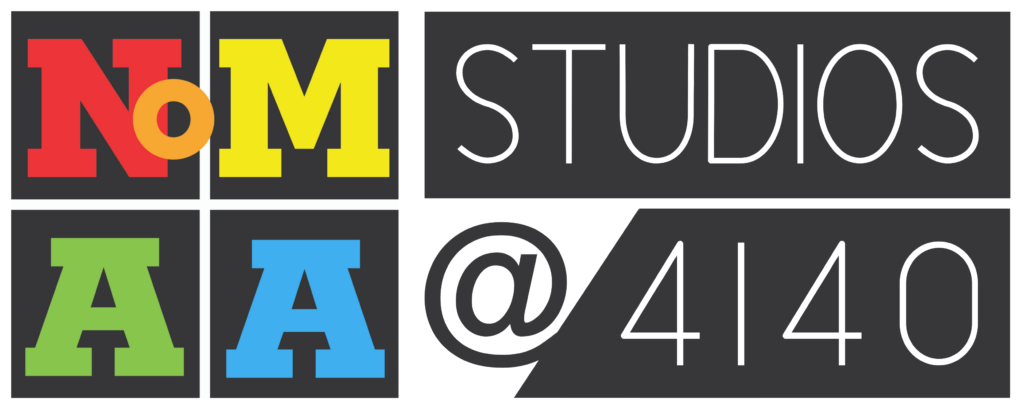 NoMAA wishes to make the space a community resource, open for rentals to individual artists and community-based organizations. Our goal is to support and advance the work of emerging and established artists in any medium in Northern Manhattan. NoMAA is continuing our mission to create a cultural and artistic corridor in Upper Manhattan.
NOTE: The studios are on the second floor with no elevator access
NoMAA STUDIOS @4140 are available for rent hourly or daily:
Monday – Saturday, 8am – 8pm
Sunday – 8am-6pm
NoMAA Artist Members receive discounted hourly rental rates. Membership is required to book space. Become a member HERE and then fill in our welcome form to introduce yourself. You will be emailed a login for self-booking.
Member artists should email studios@nomaanyc.org to book less than 3 days in advance, after 5pm Saturdays or any time Sundays. We will confirm availability and add your booking in the system. Self-booking is enabled all other times.
Please check your SPAM folder if you do not receive a confirmation email from skedda.com.
If you have any questions about rates for non-profit organizations or any studio booking, please contact NoMAA's Studios Manager Jesús Santana by email at studios@nomaanyc.org or phone at (646) 844-3322.
NoMAA'S NEW PHOTO STUDIO!
Join our membership program now and get access to our brand-new 600-sq ft photography studio. Equipped with:
10 Multi-colored seamless backdrops with chain-operated wall mount
6 15lb sandbags
4 C-stands
2 Matthews apple wooden box
1 Matthews black flag (24″ x 36″)
1 E-image aluminum tri-pod with gh03 fluid head
3 Aputure 60x bi-color led flood lights
1 Aputure spotlight mini zoom
1 Westcott eyelighter 3 (silver/black & sunlight/white)
1 Profoto a2 monolight
1 Profoto clic softbox octa
1 Connector remote for Sony cameras
1 Connector remote for Canon cameras
---
FAQ's
NoMAA does not rent out the first floor gallery space for any purpose and has no rental space for art exhibitions.
Artist members may not charge a fee to participate in any activities in the studios. Classes are booked by contract, and a COI is required.
NoMAA does not have full-time private studio space.
Members renting any studio are responsible for leaving the space broom-swept, in the same condition as the studio was found. Contact the Studio right away with any issues.
NoMAA is currently only booking 60 days in advance of rental date for non-recurring rentals.
Your payment method will be charged at the time of booking, and can be edited up to 72 hours in advance of booking. Bookings must be cancelled more than 72 hours in advance for a full refund.
STUDIOS DETAILS:
STUDIO 4 – 1066 sf
HEPA air filter, two full walls of mirrors, Bluetooth speaker, sprung dance floor, capacity 50 persons
STUDIO 3 – 840 sf
HEPA air filter, full wall of mirrors, Bluetooth speaker, sprung dance floor, capacity 40 persons
STUDIO 2 – 812 sf
HEPA air filter, accommodates tap dance, capacity 40 persons
STUDIO 1 – 600 sf
HEPA air filter, accommodates tap dance, capacity 35 persons
POLICIES:
The entrance for NoMAA's office and Studios is located on West 176th Street, just east of Broadway, at the United Palace Stage Door.
Depending on programming at the United Palace, the entrance may also be through the double doors on the corner of 176/Broadway. For public events, the entrance door may be on Broadway between 175/176 Streets, next to the marquee. Always look for the "NoMAA Studios" sign for the open entrance.
Add a list of participants to your booking in Skedda prior to your reservation to facilitate check-in.
Adults will be asked for ID.
All bags will be screened upon entry.