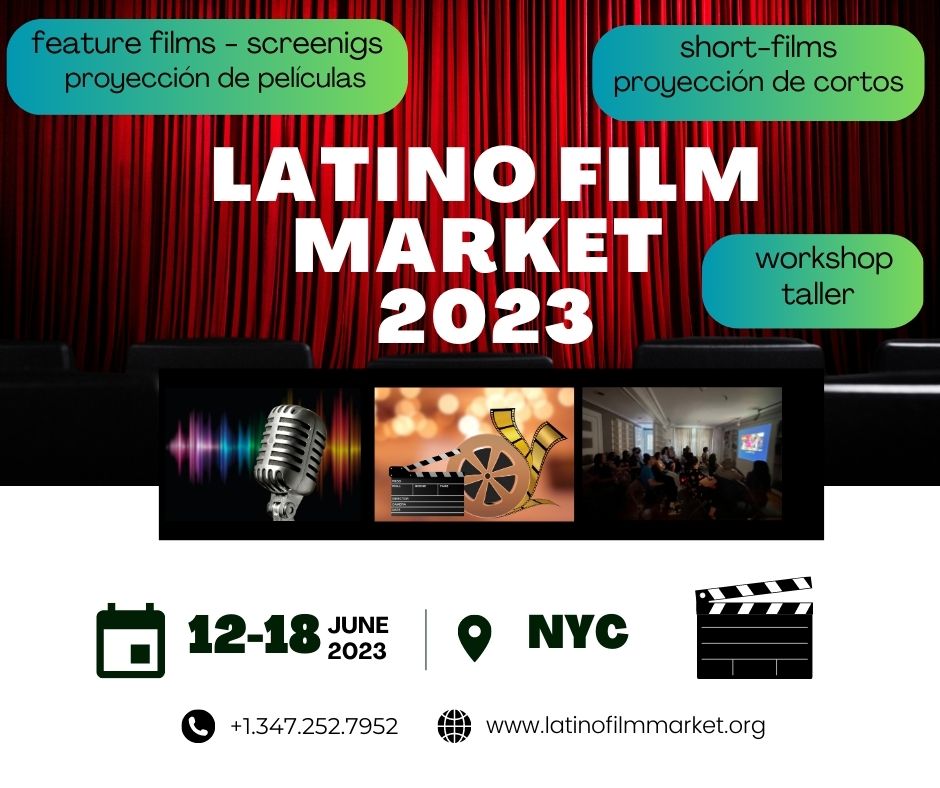 Latino Film Market 2023
The 7th Anual Latino Film Market (LFM) event focuses on providing educational community-networking opportunities. Creating direct tools for upcoming Latino filmmakers as well as industry professionals local and international. LFM will be taking place on June 12-18, 2023 in New York City.
LFM will engage participants from the USA, the Caribbean and other Latin American countries, with a potential participation of 500 – 600 individuals. During this 7-day event, LFM will present live screenings of independent Latino films. This opportunity creates economic development for filmmakers and producers in the United States and Latin American countries.
In addition to screenings, LFM will host a series of panels, workshops, and lectures on different stages within the film industry.
All open to the public.
schedule at www.latinofilmmarket.org