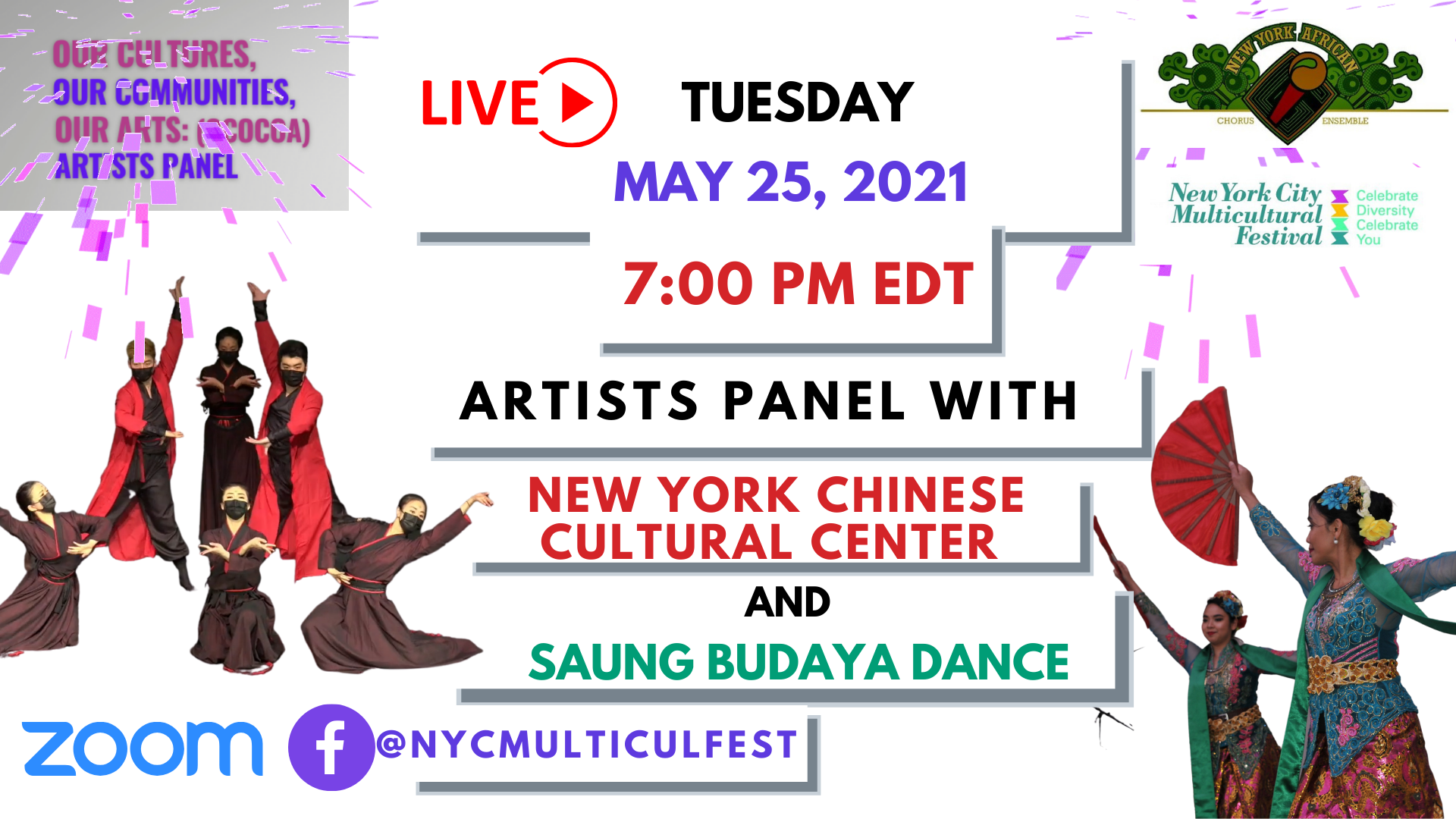 Artists' Talk with New York Chinese Cultural Center and Saung Budaya Dance
Join us to celebrate Asian American Pacific Islander Heritage Month.
Our Culture, Our Communities, Our Arts (OCOCOA) presents a live panel discussion with New York Chinese Cultural Center & Saung Budaya Dance as they discuss their music, challenges, projects and needs during this pandemic on Zoom & Facebook (@nycmulticulfest).
Register for your ticket on Eventbrite by clicking the RSVP link below to be a part of the virtual audience on Zoom. Submit your questions after you register.
https://tinyurl.com/ococoaartists
You will receive a separate email directly from New York African Chorus Ensemble with a Zoom link to attend the artist panel discussion.