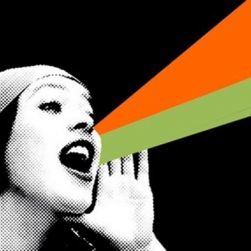 In celebration of Women's History Month, March 2016, the Northern Manhattan Arts Alliance (NoMAA) invites artists to submit their work for Women in the Heights: Transitions, an exhibition featuring the work of women artists of Northern Manhattan.
Deadline for submissions: Friday 29 January 2016, 5 p.m. EST
Eligibility: Women artists residing in the Manhattan communities of El Barrio, Harlem, Washington Heights, Inwood, and Marble Hill.
Submission guidelines
Please read and follow the guidelines carefully.
All fine art media will be considered for the exhibit. All work must fit through a standard door (please note that there is very limited space for self-standing sculpture, so wall-mounted work is preferred).
In order to be considered, artists should submit via e-mail the submission form and all relevant attachments no later than Friday 29 January 2016, before 5 p.m. EST.
E-mail submissions to
All submissions must consist of:
Submission form, including artist information, a brief artist statement (100 words maximum) and an image list with prices
Bio/resumé (1 page maximum – Word or PDF)
Four digital images of available work (300 dpi, JPG, please follow image specifications detailed on the submission form)
Important dates:
Submission deadline: Friday 29 January 2016, 5 p.m. EST
Notification: by Friday 12 February 2016
Delivery of accepted work, at the Rio III Gallery in Sugar Hill, 898 St. Nicholas Avenue, New York, NY 10032: Monday 22, Tuesday 23, and Wednesday 24 February 2016
Exhibit opening: Thursday 3 March 2016 (6–9 p.m.)
Artist talk: Thursday 3 March 2016 (6:30–7:30 p.m.)
Pick-up of work: Friday 1, Monday 4, and Tuesday 5 April 2016 (between 10 a.m. and 6 p.m.)
Accepted work
Please read and follow the instructions carefully.
Participating artists must provide all of the requested materials by the dates indicated above.
All artwork must be presented in a professional manner (including: professional-grade framing, matting and display materials). All works must have hanging wire attached to the back (no other hanging hardware will be accepted). All work must be labeled on the back/bottom with: artist's name, title of the artwork, medium, and retail price.
All artwork must be ready to hang. If specialized display material is needed, the artist must provide it. Please note that NoMAA has a limited number of pedestals and display materials.
Media/video works must be delivered and/or installed according to NoMAA specifications. Monitors/screens must be provided by the artist.
All artwork must be available for exhibition for the duration of the show.
Sales of artworks are not conducted by NoMAA. However, a price list will be available, and artists will be contacted directly by interested buyers. We suggest a donation of 15% of the sale to NoMAA to help sustain our gallery.
Images of the artwork may be used by NoMAA for promotion of the exhibit (for non-commercial purposes only).
Artists will be asked to participate in an artist talk during the opening night on Thursday 3 March 2016.
Please send a message to if you have any questions.
Please send this information to any Northern Manhattan women artists who may be interested in participating. Thank you.
Listing expiration: January 29, 2016.