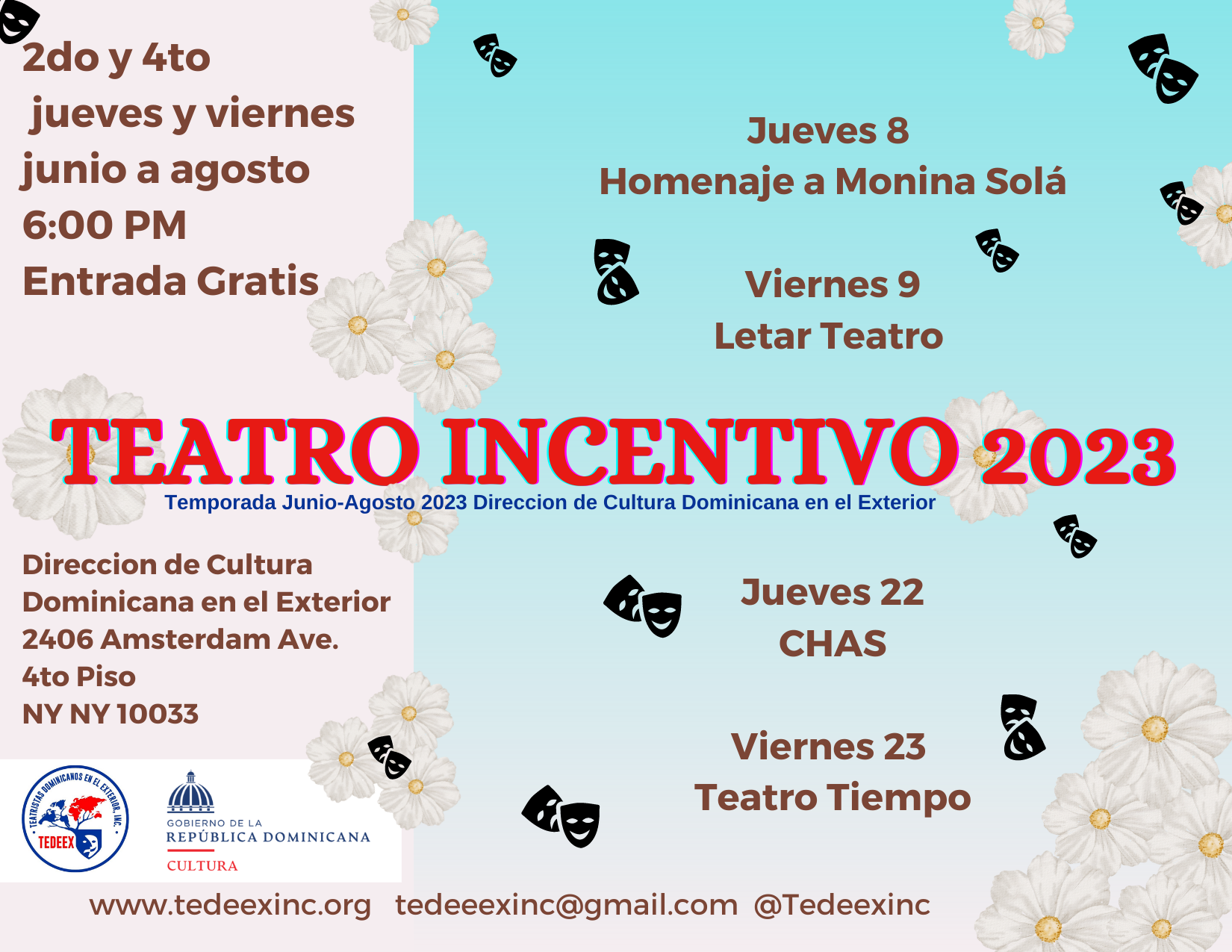 Teatro Incentivo
Come in June, July, and August, the 2nd and 4th Thursday and Friday of the month, to experience experimental theater in Spanish. Mexico, Cuba, Chile, Colombia, Puerto Rico, and Dominican shows.
Shows range from 30 minutes to 90 minutes.
Free.
Doors open at 6:00 pm show start at 7:00 pm.
Go to www.tedeexinc.org for details or visit
Direccion de Cultura Dominicana en el Exterior
at 20406 Amsterdam Ave 4th Fl. NY NY 10033