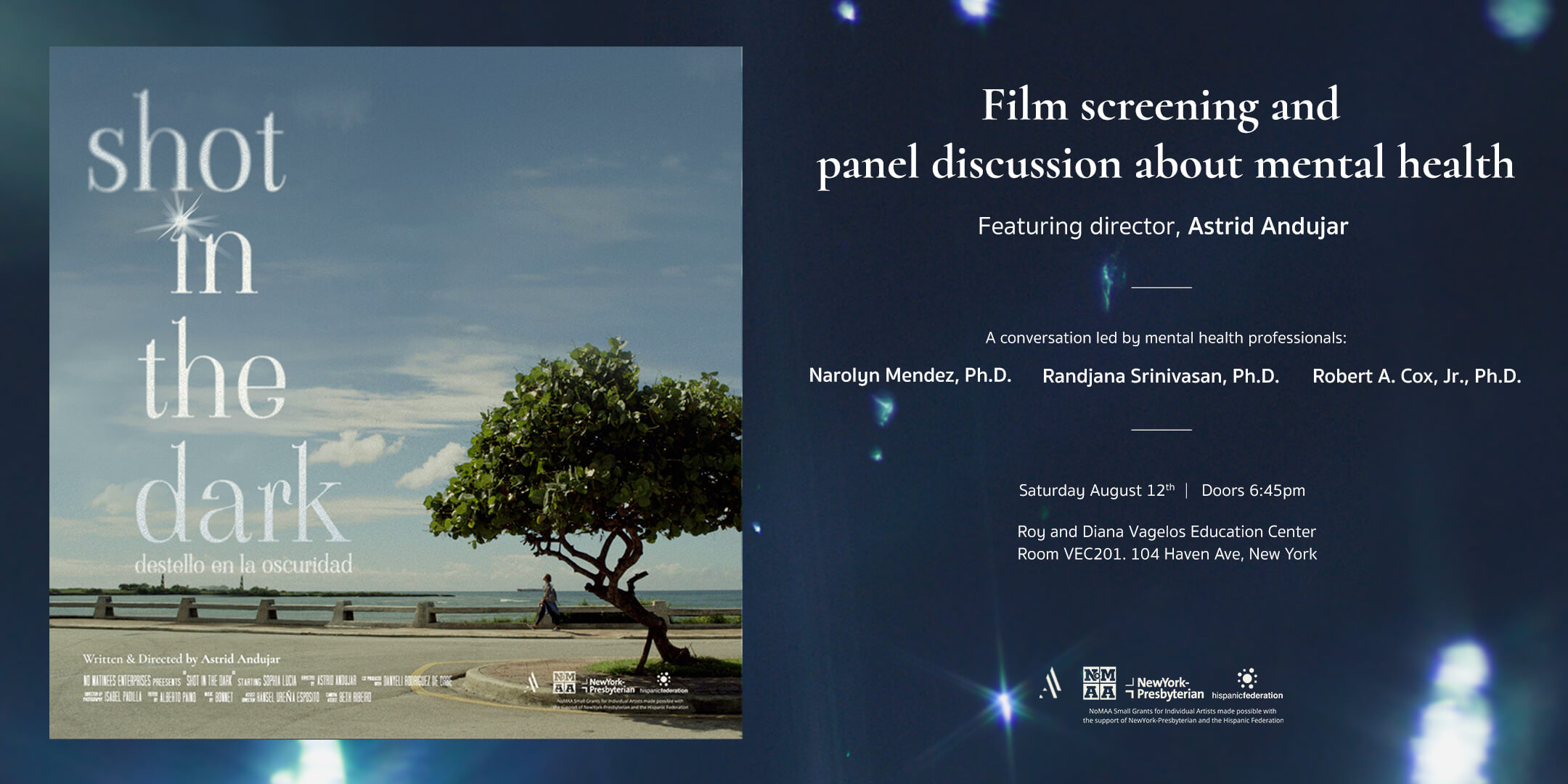 Shot In The Dark: Film Screening and Panel Discussion About Mental Health
A short film [5:00mins] by NoMAA Grantee Astrid Andujar about mental health and the steps one takes to over come a difficult circumstance. Followed by an expert panel.

Saturday, August 12, 6:45-8pm
Roy and Diana Vagelos Education Center
104 Haven Avenue, Auditorium: VEC201, New York, NY 10032
6:45 PM – 7:00 PM – Welcome
7:00 PM – Remarks and Screening
7:15 PM – 7:55 PM – Panel
Simon Sink said, that "When we help ourselves, we find moments of happiness. When we help others, we find lasting fulfillment." And it's that sense of fulfillment, I feel today as I introduce you to Shot In The Dark Destallo En La Oscuridad, a short backed by NoMMA, written and directed by yours truly.
Navigating my own mental health has left me in a depressive state, uninspired. As I realized the curse depression has on my own creativity I began to wonder how to shake this off. Movement and filmmaking has been the answer. This tale is at the core of the film. In the short, in which will be released in the upcoming weeks, we follow Ella as she navigates her own struggles.
We'll follow the film screening [5:00min runtime] with a panel with lead experts in the mental health field, led by Narolyn Mendez Ph.D., accompanied by Ranjana Srinivasan, Ph.D., and Robert A. Cox, Jr., PhD.