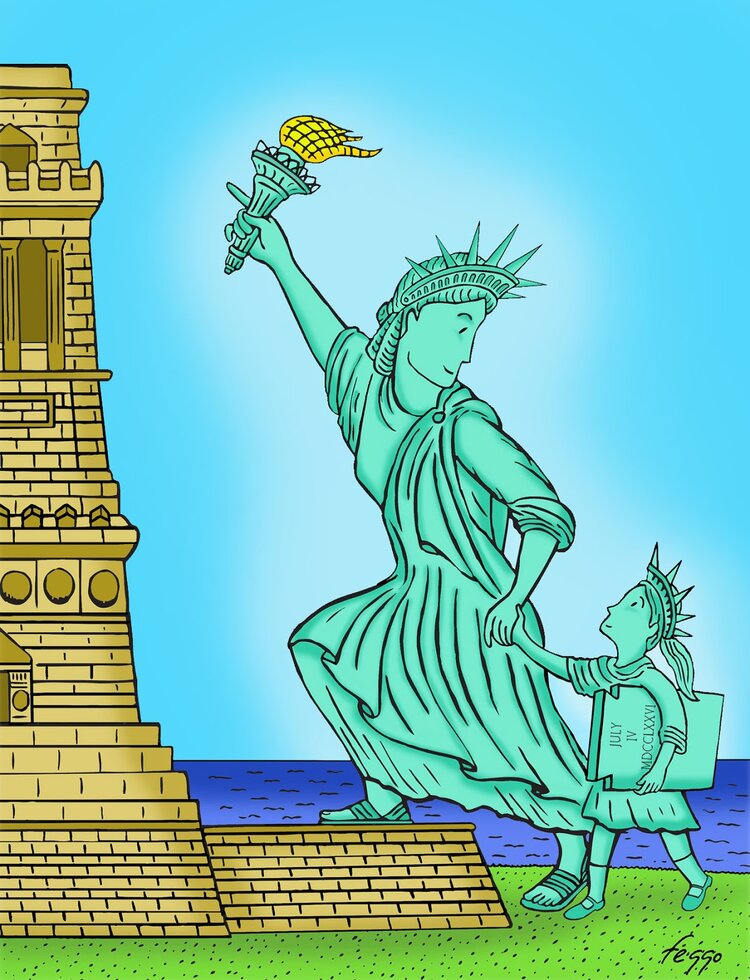 MJM Virtual Parlor Chat: "Taking Liberties"- An Artist Talk with Felipe Galindo-Feggo about his Statue of Liberty Illustrations
The Statue of Liberty is one of the most iconic American symbols. Like the American Flag, "Lady Liberty" means many things to many people. Join Morris-Jumel Mansion and artist Felipe Galindo Feggo as they discuss artworks in his "Taking Liberties" series inspired by the Statue of Liberty. These illustrations reflect multiple meanings of "liberty," by placing "Lady Liberty" into a variety of scenes to spark a commentary on issues such as social justice, immigration, and American life. Feggo will discuss how this series is an homage and celebration of the iconic American symbol from the perspective of an immigrant artist.
This artist talk is about 45 minutes featuring a slide presentation and live commentary, followed by Q&A. Free with Zoom registration.
Register for this Virtual Parlor Chat now!
Feggo's Taking Liberties series can be viewed at www.felipegalindo.com/artprojects.html
Taking Liberties is made possible in part with public funds from Creative Engagement, supported by the NYC Department of Cultural Affairs in partnership with the City Council and administered by LMCC. This program is co-sponsored by NoMAA.