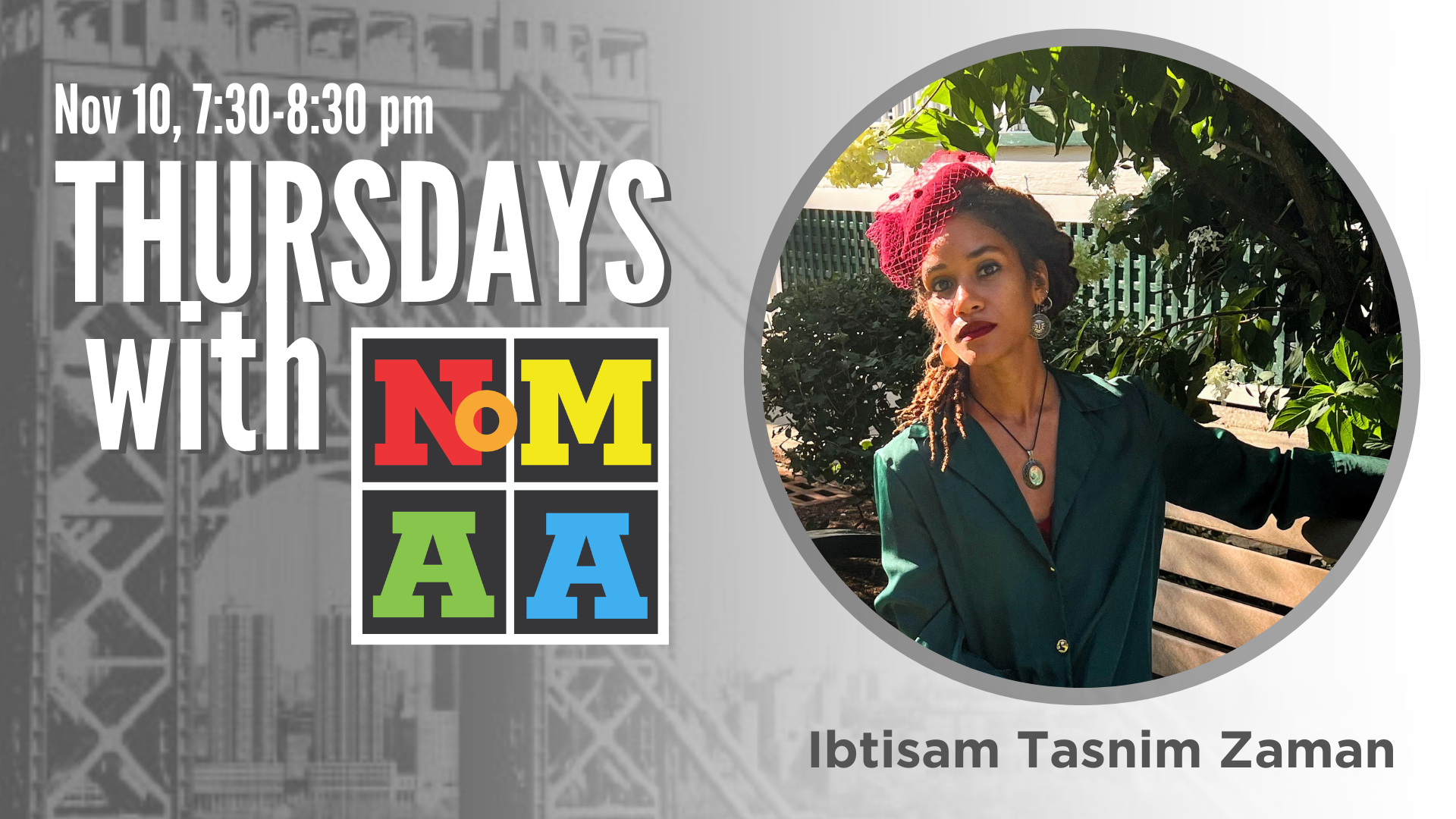 Ibtisam Tasnim Zaman – Thursdays with NoMAA (HYBRID)
Thursday, November 10th, 7:30-8:30pm
This event will have limited in-person attendance.
RSVP on Eventbrite.
Zoom link HERE (waiting room enabled)
Ibtisam Tasnim Zaman is a Black Lesbian American multidisciplinary feminist and self-taught artist. Her art practice consists of creative writing, spoken word poetry performance, narrative painting of BIPOC people, and community art projects. Her work draws inspiration from Persian Islamic geometric art, Indian classical art, surrealism, and magical realism.
Originally from Tulsa, Oklahoma, Ibtisam moved at age six to England, followed by the UAE. Her mother made the decision shortly after 9/11 to escape the violence that Muslims and BIPOC are still facing today. From thirteen onwards, she lived between the UAE and India over nine years. She moved back to the states after receiving her Bachelor's of Arts, with a triple major in Sociology, Economics and History, From Bangalore University in India. She now lives in NY, where she works as a full time artist, art educator, writer, poet, performer, and linguistic interpreter.
Ibtisam Zaman is currently exhibiting in a duo show at ACE Hotel Gallery titled 'Our Mothers' Garden' this October in Brooklyn, showcasing some of her new work.
Facebook
Instagram @ibtisamtasnimzaman
Artist Website https://ibtisamzaman.com/