Exhibition: Ephemeral Arts Project 2013
As part of NoMAA's 10th Anniversary Uptown Arts Stroll, NYRP will host installations along the bike path at Sherman Creek Park and within Swindler Cove Park in June 2013.
The opening of the project will be on Saturday 8 June 2013, coinciding with the Harlem River Festival (11–3 p.m.) and the Peter Jay Sharp Row New York Regatta. Meet the artists 1–3 p.m.
The Ephemeral Art Project, a public art program in Washington Heights and Inwood, was created by NoMAA in partnership with the NYC Restoration Project with the objective of affording local artists the opportunity to create temporary art in the uptown parks and community gardens within the framework of environmental respect and community engagement. This program is sponsored in part by ConEdison.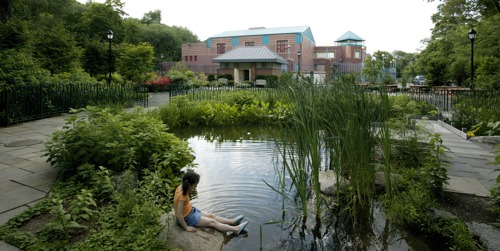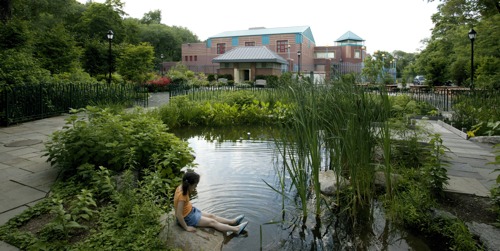 The artists are:
Laura Calhoun
John Cichon
Iliana emilia garcia
Scherezade Garcia
Xóchitl Cristina Gil-Higuchi
Erin Turner
More information:
Questions about Sherman Creek Park? Contact Jordan Dyniewski, Director of Public Programs, NYRP, at +1 212 333-2552.