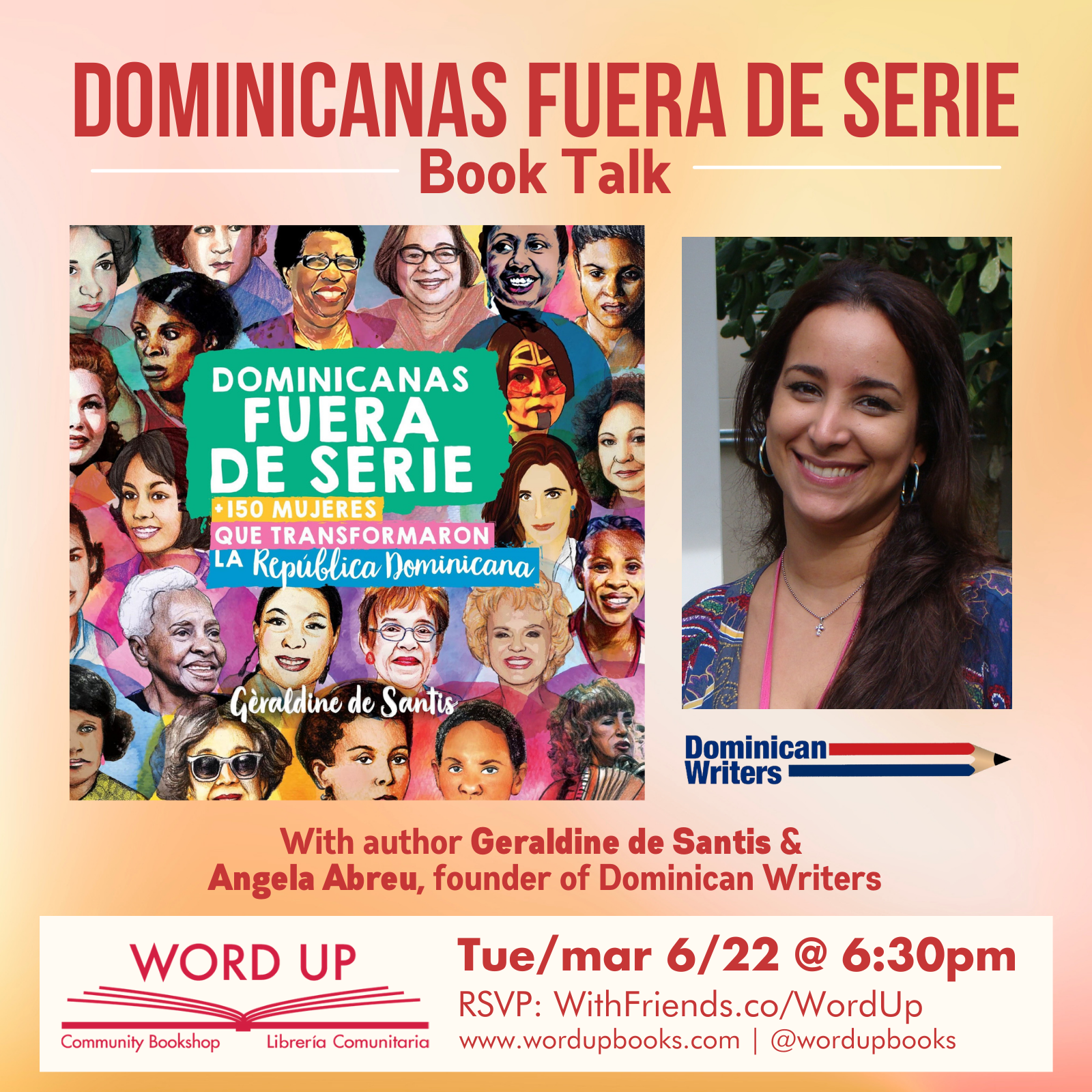 Dominicanas Fuera de Serie Book Talk
Join Word Up for the book release of the U.S. debut of "Dominicans Fuera De Serie" complied by Geraldine de Santis with a conversation between Geraldine and Angela Abreu, the founder of Dominican Writers. They will discuss the compilation of Dominican women included in this book and the importance of writing about our Dominican women who have impact our history.
As an author, translator and researcher, Geraldine's work focuses on Children and Young Readers books, as well as essays on historical topics from the Caribbean region. She is the author of ten published works, and is the recipient of the DR 2016 Barco de Vapor Prize for her historical fiction book Nela, la revoltosa.
Geraldine de Santis also works as an editor, columnist and freelance entrepreneur through Intellectia Studio, a private owned educational organization based in her hometown, the Dominican Republic.
Thanks to the diverse and articulate study opportunities achieved, Geraldine has experience in teaching middle and high school grades, where she conducted writing workshops for students and has participated in curriculum development courses, translation initiatives and project design for educational programs.
Born in Santo Domingo, Geraldine de Santis grew up having a special sensitivity towards cultural aspects of life. She received her Economics Degree from Pontificia Universidad Católica Madre y Maestra in Santo Domingo and right after graduation, she was awarded a Scholarship from both the European Social Fund and the Regione Lombardia to enter the International Postgraduate Master in Communications from the Università Cattolica del Sacro Cuore in Milan. Her scholar work focused on Language Sciences