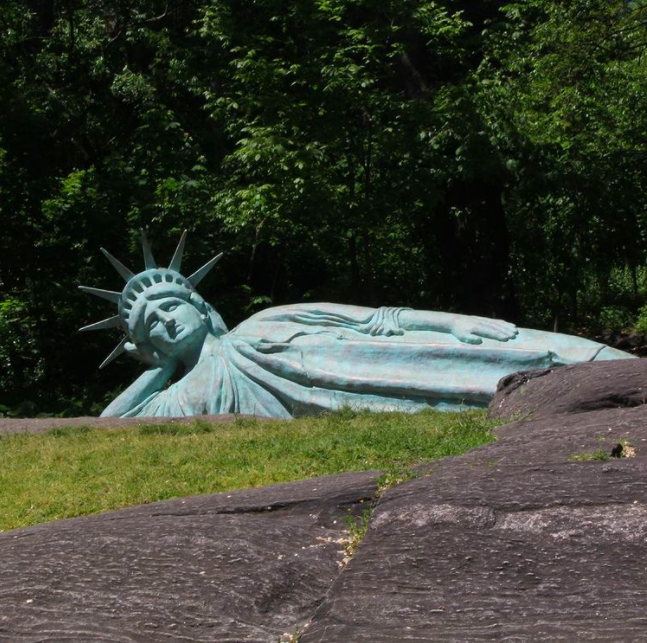 ARTIST TALKS WITH ZAQ LANDSBERG
Come view the park's temporary art installation, "Tomb Effigy of Margaret Corbin" by artist Zaq Landsberg during the Commemoration of the Battle of Fort Washington event and join in a talk with the artist Zaq Landsberg.
Talks take place at 1:15 p.m. & 2:15 p.m. on Linden Terrace.
Zaq is the 2020 recipient of the Clare Weiss Emerging Artist Award, made possible with support from Janet and John Koehne, which provided $10,000 to this winning installation. Learn why Zaq was inspired to portray Revolutionary War heroine Margaret Corbin (1751–1800), his intent for the work, his methodology and more.