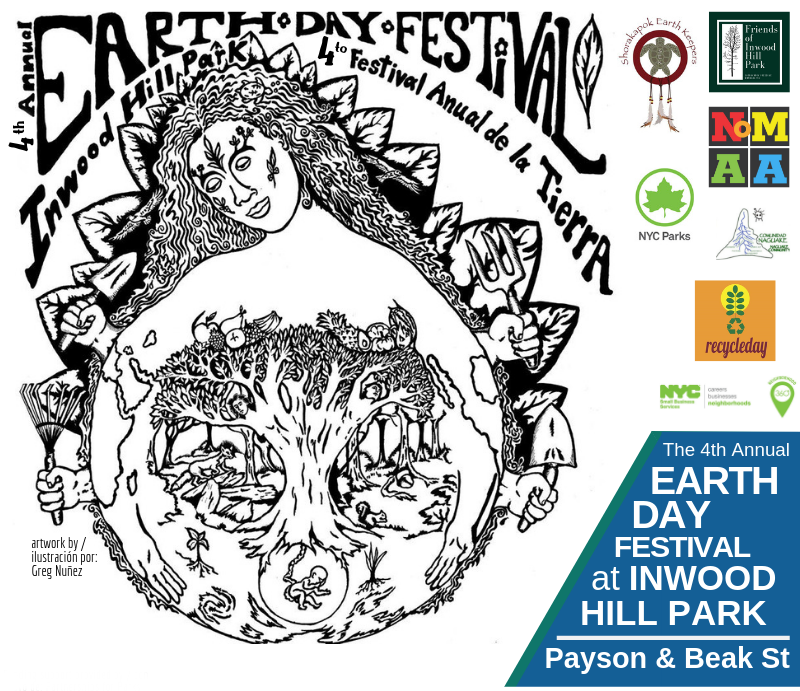 4th Annual Earth Day Festival
Come celebrate and care for our park with the Friends of Inwood Hill Park! All events meet at Payson and Beak Street entrance to Inwood Hill Park!
6:30pm SATURDAY, APRIL 27
SUNSET POETRY WALK
Join Friends of Inwood Hill Park and Collective States for a poetry and movement experience.
10AM – 2PM SUNDAY, APRIL 28
EARTH DAY FESTIVAL & DRUM CIRCLE
We will work together to remove litter, tend to tree beds, create art, care for the plants in a forest restoration site and more!