Your donation to the Northern Manhattan Arts Alliance (NoMAA) will support programs to foster the works and build the capacity of artists and arts organizations in Washington Heights and Inwood. Through these programs, NoMAA strengthens the arts community in these parts of upper Manhattan, and increases the visibility of the neighborhoods it serves.
NEW! TXT nomaa to 44-321 to donate.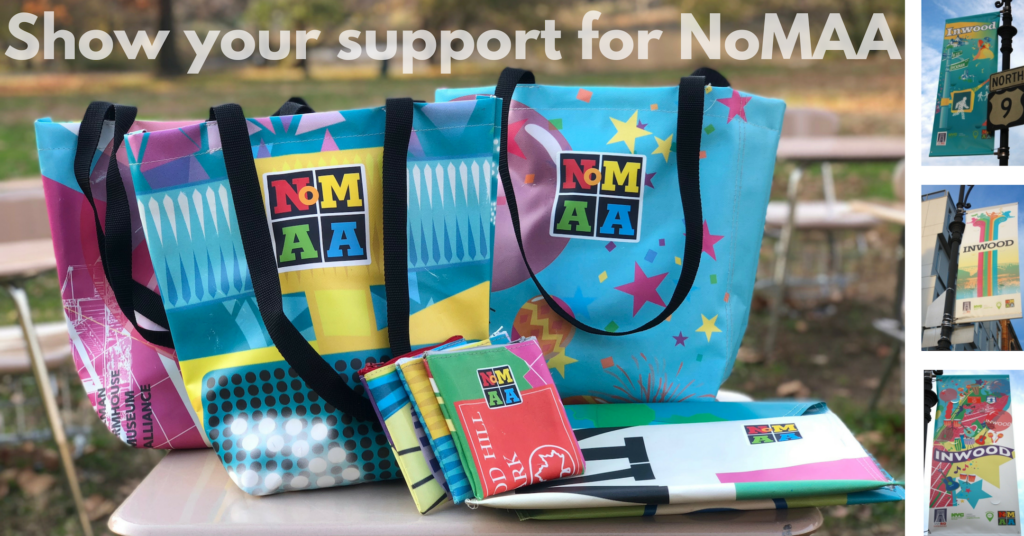 Make an end of the year contribution & receive one of these uniquely crafted NoMAA bags or t-shirts as a THANK YOU!
Choose your THANK YOU GIFT by filling out this form.

Thank you for your support.