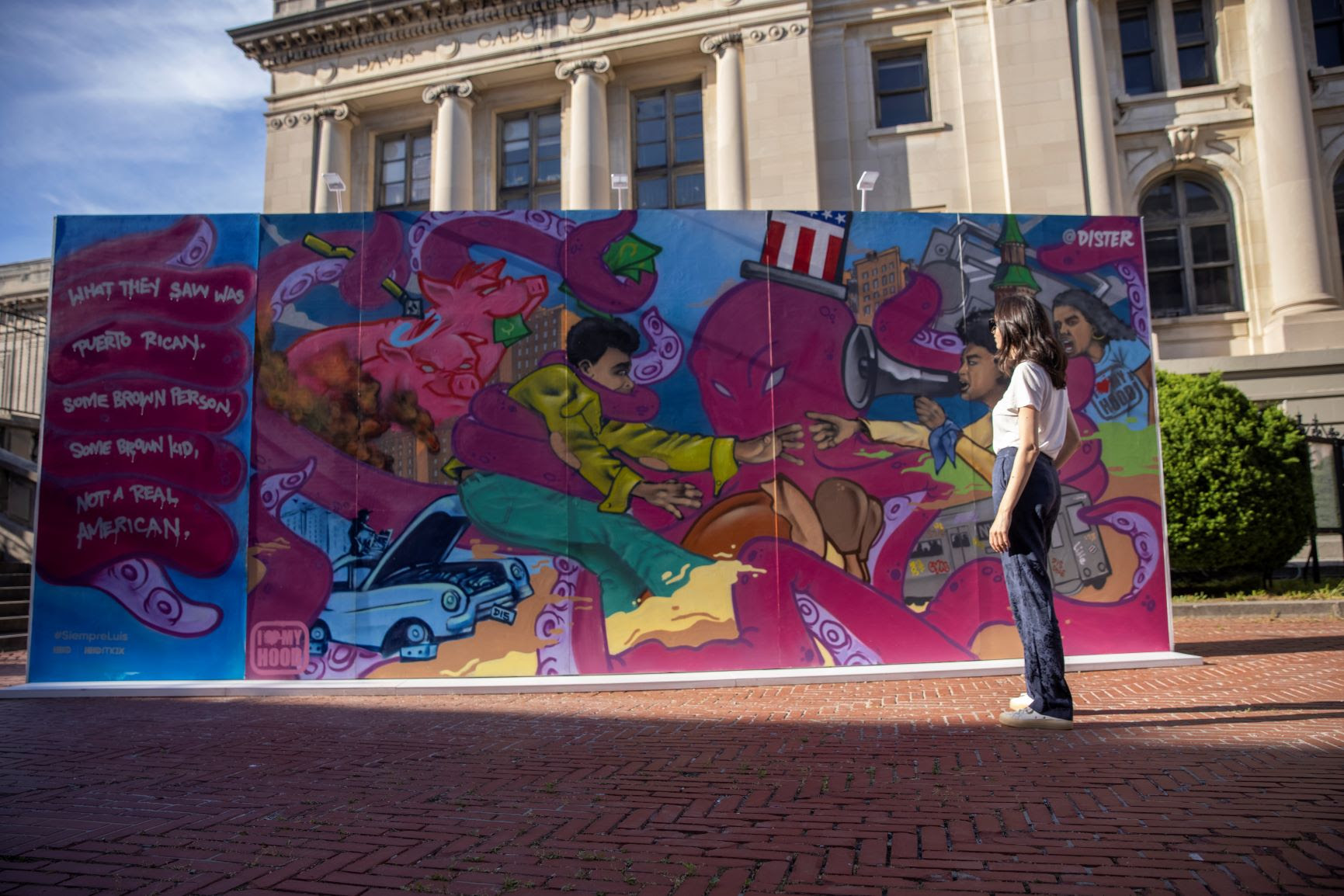 Workshops with the Mural Exhibition Artists: Free Artist Workshops for Youth and Families
The Hispanic Society Museum & Library is partnering with the artists who created the mural series Latinx Diaspora: Stories from Upper Manhattan: Carlos Jesus Martinez Dominguez, Danny Peguero, and Carla Torres, to lead workshops about the artistic process. Special guest Colleen Hawkes will host a theater work shop for the musical "In the Heights." All workshops are free of charge.
Space is limited to 12-15 attendees per workshop. Workshops will take place on the outdoor terrace at the Hispanic Society at Broadway between 155th & 156th Streets. In the event of rain, workshops will take place indoors.
Every Saturday in July starting on the 10th.
July 10 @ 12 noon with Danny Peguero – The mural-making process (Ages 12 and up)
July 17 @ 12 noon with Carlos Jesus Martinez Dominguez – Printmaking (Ages 12 and up)
July 24 @ 12 noon with Carla Torres – Activism in murals (Ages 8 and up)
July 31 @ 12 noon with Colleen Hawkes – "In the Heights" musical theater workshop (Ages 12 and up)