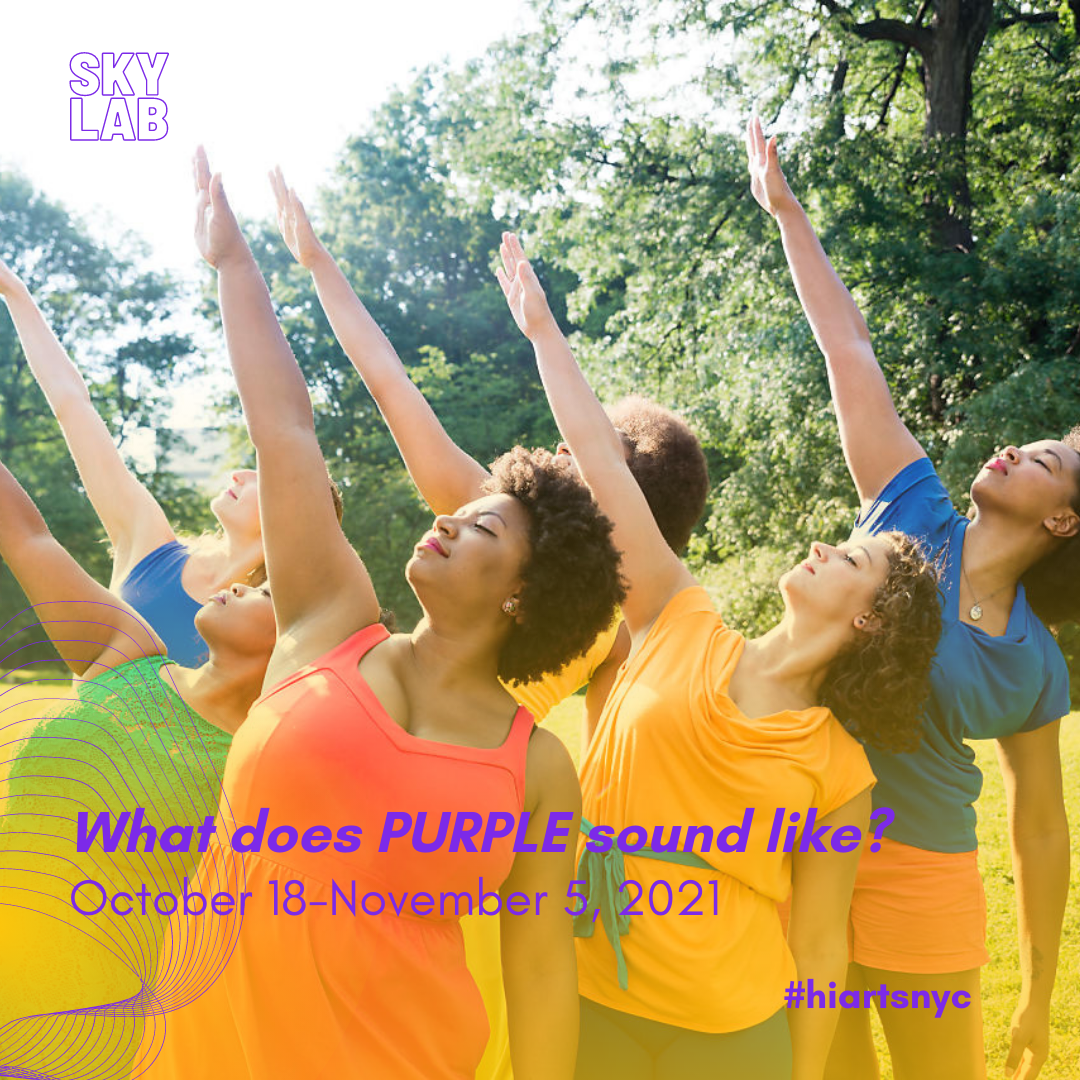 What does PURPLE sound like?
What does PURPLE sound like?
October 18 – November 5, 2021
FREE AND OPEN TO THE PUBLIC
EL BARRIO'S ARTSPACE PS109
215 E. 99TH ST.
NEW YORK, NY
What does PURPLE sound like? is a multi-media installation that activates oral histories and makes visible the stories of elder communities connected to SLMDances. In its 2021 iteration, What does PURPLE sound like? captures the radical joy in a place — public housing communities in New York City — via the stories of its decades-long residents to uncover strategies of resilience, amplify cultural traditions, and shift public discourse and housing policy.
What will PURPLE sound like? offers audiences opportunities to engage with this work both in person and virtually. Programming includes gallery hours, live performances, and virtual walkthroughs and discussions. Please find the full programming schedule below and refer to each for details on the location, virtual access, and RSVP information for each event.
GALLERY HOURS
Monday, October 18, 5-8pm ET
Saturday, October 23, 12-7pm ET
Sunday, October 24, 12-7pm ET
Saturday, October 30, 12-7pm ET
Sunday, October 31, 12-7pm ET
Monday, November 1, 5-8pm ET
Friday, November 5, 5-8pm ET
Health & Safety
PLEASE NOTE: In accordance with New York City COVID-19 Mandate, all visitors ages 12 and older will be required to show that they have received at least one dose of a COVID-19 vaccine. Audiences are asked to wear their masks while in the building.
Accessibility
Artspace PS109 is an ADA-compliant building. Elevators are available via the main entrance, and all restrooms are wheelchair accessible. The main entrance's outdoor gates do not have an ADA push button and may be heavy to open. If you know you will need assistance, please contact us in advance. For any additional questions, please feel free to contact us at (718) 497-4282 (voice only) or info@hi-artsnyc.org.