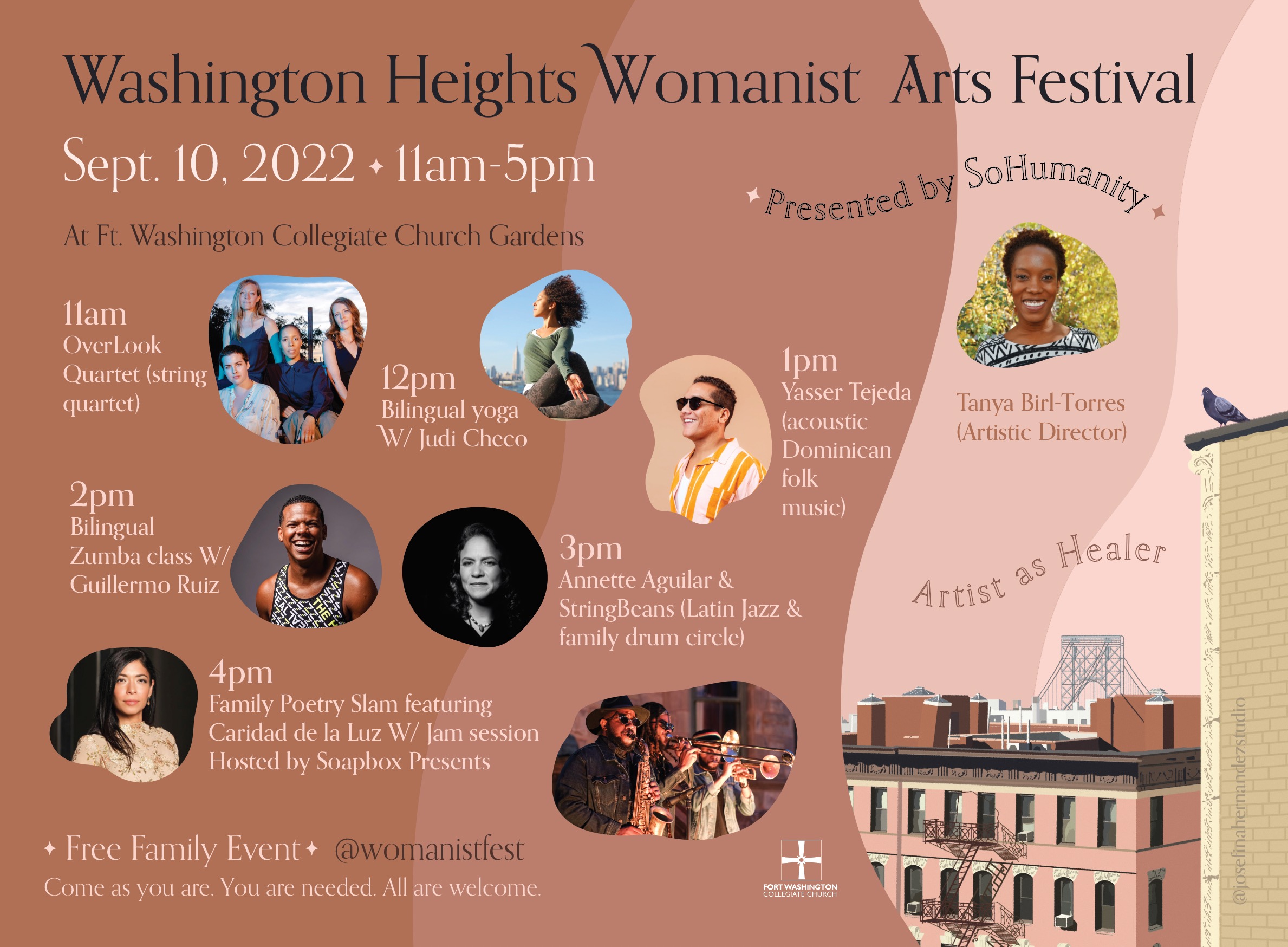 Washington Heights Womanist Arts Festival
A free performing arts festival for the whole family! Harnessing the beauty and richness of local musicians and movement leaders we are bringing the Washington Heights community together for connection, movement and celebration!
Featured artists include Dominican folk guitarist – Yasser Tejeda, Spoken word artist – Caridad De La Luz, Latin jazz band – Annette A Aguilar and StringBeans, The Overlook – String Quartet, The Soapbox Presents and bilingual yoga and zumba.
We will gather in the yard/gardens at 181st St./Ft Wash Ave. from 11am – 5pm. Bring a blanket or mat –take a seat or dance along!
Come As You Are. All Are Welcome. Everyone is needed.