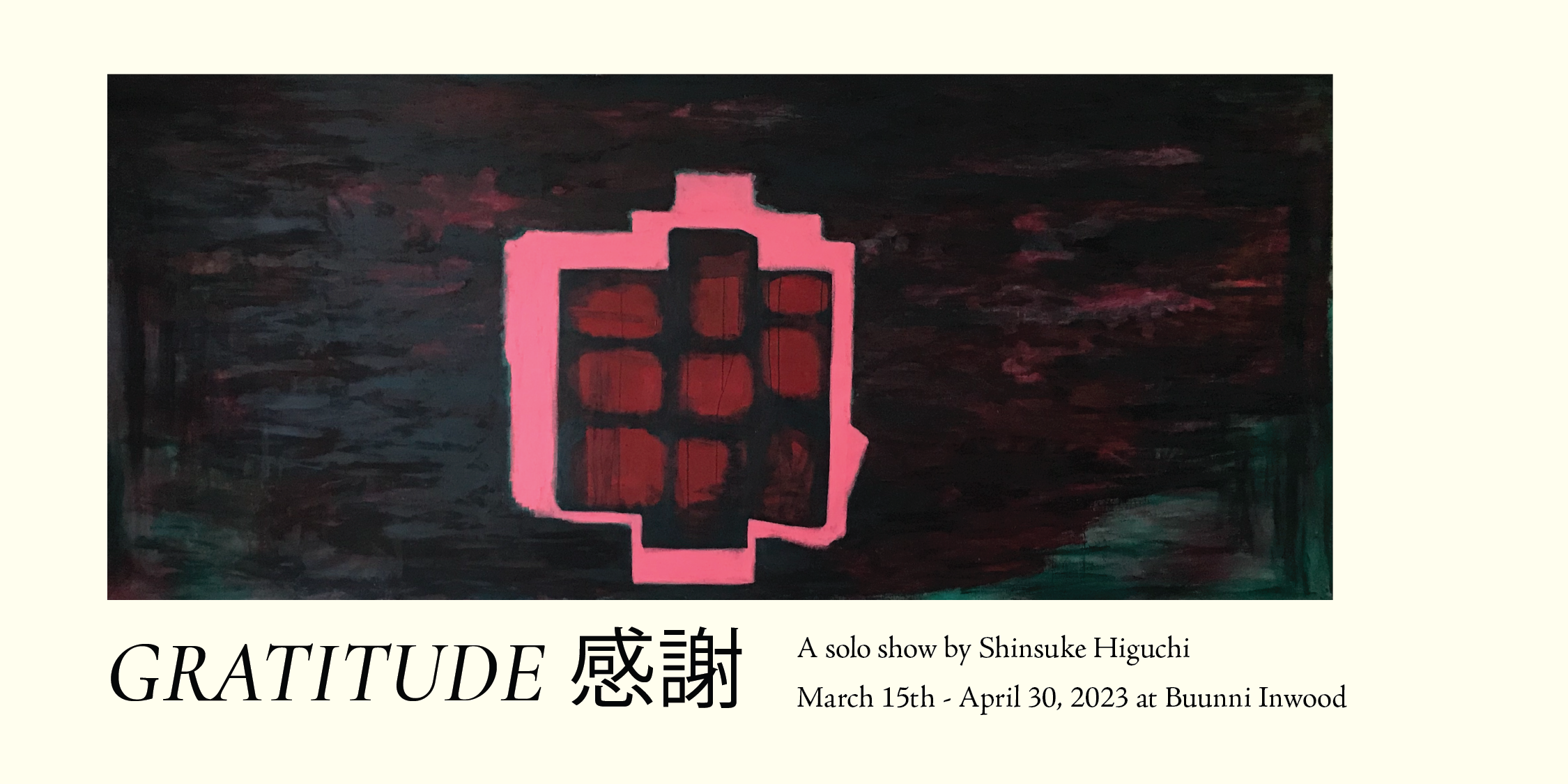 Shinsuke Higuchi Artist Reception at Buunni Inwood
We are pleased to announce an upcoming fine art exhibition "Gratitude 感謝", a collection of abstract paintings by local artist Shinsuke Higuchi.
We invite you to join us for the artist reception on Thursday, March 30, 2023 from 6:00PM to 8:00PM at Buunni Inwood. The show is on display until from March 15 to April 30, 2023
Artist Statement
I begin my paintings with a specific subject in mind reflecting my concerns with environmental, social, and political issues, as well as interpersonal relationships. From an initial idea I draw out abstract imagery through my subconscious or simply aesthetically pleasing patterns. I build up surfaces with layers of paint, sometimes drawing upon my lifelong training as a Japanese calligrapher, I juxtapose fine line work on these highly textured grounds. But those lines are disappearing again from my paintings. We'll see what's going to happen.
Some of the paintings here were made during the middle of the pandemic. I am grateful to share my work with you and our community now.
Thank you.
Artist Biography
Shinsuke Higuchi was born in Kokura, Kitakyushu City, Japan. He moved to the United States in the late 90s, and explored the Southwest's heritage and culture while at the University of Arizona. During his studies he was awarded the Cultural Diversity Scholarship, a competitive honor for international students in painting. Since graduating BA cum laude in Painting and Creative Writing, he has maintained his studio practice producing numerous works including murals and corporate commissions. Higuchi has exhibited nationally as well as in Mexico and Japan. He lives and works in New York City.
Instagram: @shinsuke.higuchi