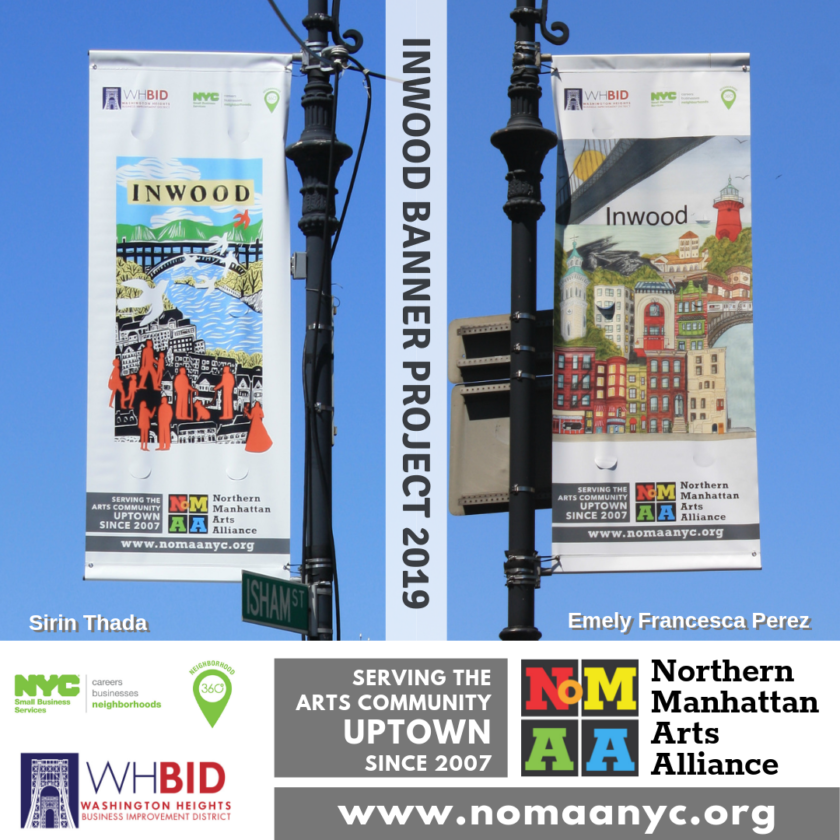 NoMAA Inwood Banners 2019
The Northern Manhattan Arts Alliance will showcase two of the 2019 Uptown Arts Stroll poster contest finalists as part of NoMAA's Inwood banner program. The two local artists are Sirin Thada and Emely Francesca Perez.
Thanks to funding from Small Business Services/N360 Grant and the Washington Heights Business Improvement District, NoMAA is again (first time was in 2016) showcasing work by uptown artists with banners placed throughout Inwood.
Learn more about the Sirin Thada and Emely Francesca Martinez here:
Emely Francesca Martinez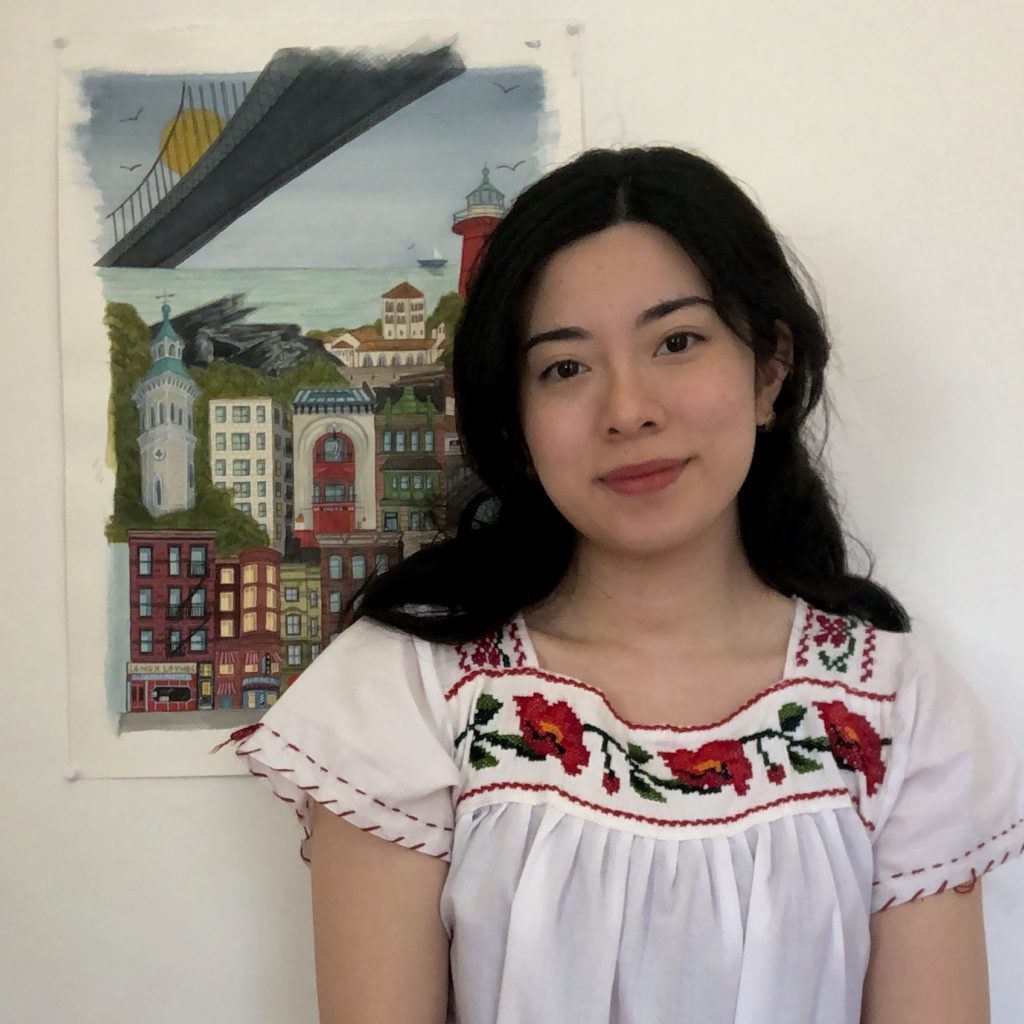 I was raised in Mexico City. I moved to the US when I was 15. Being the daughter of Mexican and Korean parents I have always been exposed to various cultures. My work focuses on the shared characteristics of different cultures, my childhood, and my life in New York. Living in Washington Heights I have explored the community and found inspiration for my artwork. I hope the banners encourage people to see more of their neighborhood and engage with the art community here.
Sirin Thada
Northern Manhattan is officially "home" for me and my husband, and we've been here for a total of almost a decade. We love Inwood for many reasons, which I wanted to celebrate in the artwork: spectacular birding, the last old growth forest in Manhattan, and most importantly, todos mis vecinos who brighten my day and are the heart of this neighborhood. I chose an old-fashioned woodblock style as a nod to the past, as this neighborhood has so much history to discover. From the ice age-era glacial potholes, to the Lenape rock caves, Inwood marble outcroppings, and a few traces left of what were once gilded-era mansions — I am very grateful to be a part of this vibrant community, y les agradezco mucho!