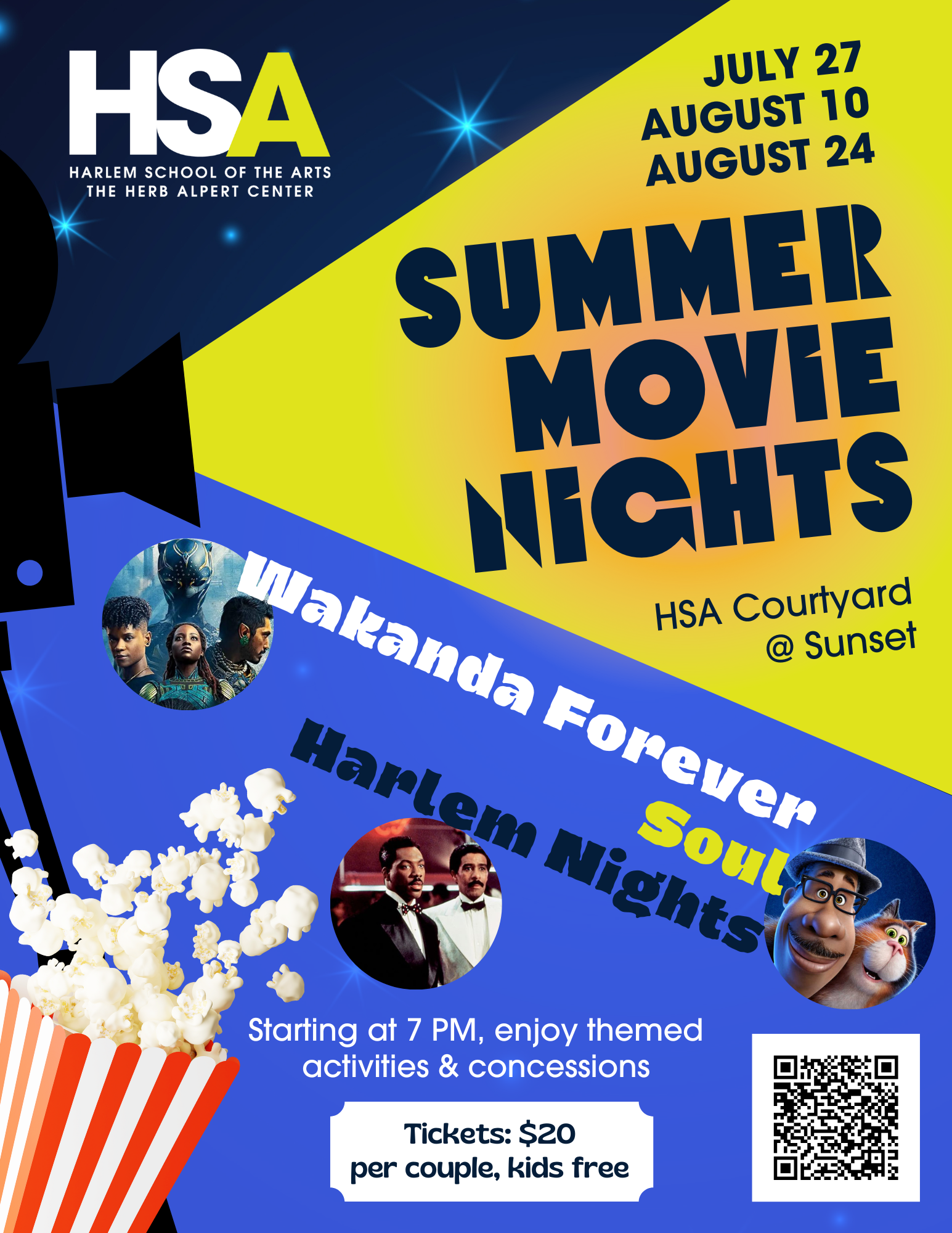 Movies in the Courtyard
Summer Movies in the Courtyard Schedule:
July 27 – Wakanda Forever (PG 13) Afro-futurists & Superheroes unite! Come dressed in your "Wakandan" finest, sip on Black Panther Punch, and make a mask fit for a superhero and other Black Panther-themed crafts.
August 10 – Soul (PG) Let's celebrate the music that gives us life! Join in on a kid-friendly music jam and make a few Soul-themed crafts to play with as you watch the movie under the stars.
August 24 – Harlem Nights (R) *Adults Only Put on your dancing shoes! Come dressed in 20s-inspired clothes, sip Jazz Age cocktails, and swing dance in DMH before the movie starts at sunset. Tickets $20 per couple; kids free.