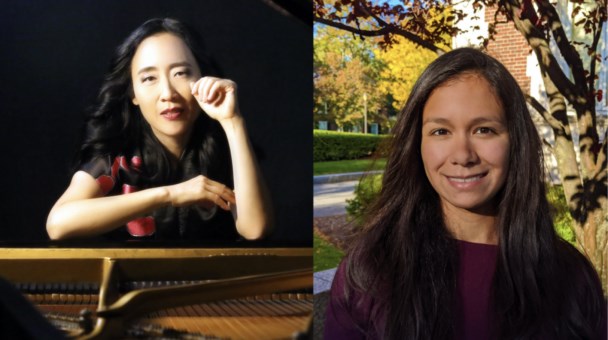 Lullaby of the Brain w/ Helen Sung and Dr. Erica Rodriguez
Music on the Brain brings together music and science as we celebrate the way that music affects our brains and bodies. Lullaby of the Brain is a musical program by the Zuckerman Institute's inaugural Jazz Artist-in-Residence, pianist Helen Sung, joined by guest scientist Dr. Erica Rodriguez, Postdoctoral Research Fellow in the Department of Psychiatry with the Salzman Lab at Columbia's Zuckerman Institute. They will explore the science of music and social bonding and how music comforts and consoles us during difficult times.
@zuckermanbrain @nationaljazzmuseum #sung_helen
Music on the Brain is a collaboration between the National Jazz Museum in Harlem and Columbia University's Zuckerman Institute.