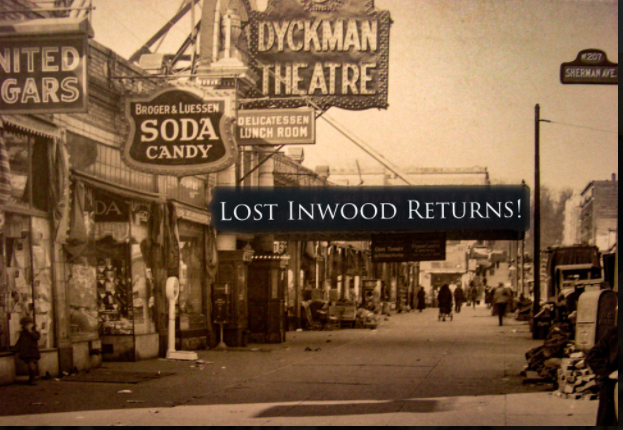 LOST INWOOD RETURNS
We're thrilled to announce that on Tuesday December 7th LOST INWOOD will resume its monthly programming at INWOOD FARM (formerly Indian Road Cafe). Lost Inwood co-founders Don Rice and Cole Thompson previously hosted over 130 presentations at the venue, and we're extremely pleased to have been invited by the folks at Inwood Farm to continue the series. We can't wait to share the uptown photos and stories we've been discovering over the last year and a half.
To kick off our return, Cole Thompson will present the epic tale of North Manhattan's Gilded Age Estates. Using rare photos from private family albums, we'll hear amazing stories and venture inside Inwood's formidable Seaman-Drake mansion, whose marble arch still stands on Broadway near 216th Street. We'll also tour Fort Tryon Hall, industrialist CKG Billings' over-the-top villa at Fort Tryon. You can still see its entryway along the West Side Highway. Then we'll head over to Charles Paterno's "Castle" – that's right, a castle – on the site of today's Castle Village apartments. Finally, we'll head back to Inwood to explore the abandoned yet still-standing William Hurst house near Isham Park. What's the story there?
It's great to be back and we can't wait to see you. Join us on Tue Dec 7th at 7:30pm to celebrate the return of LOST INWOOD.
It's a free presentation, but reservations are highly recommended. Hope to see you there!