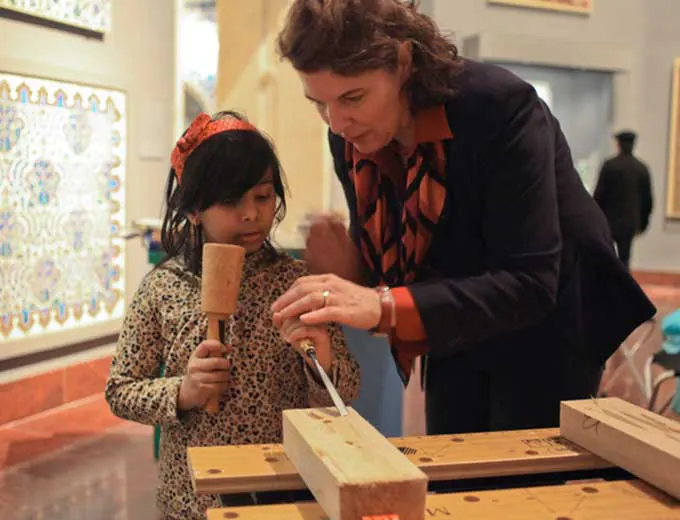 How Did They Do That?—Printmaking
Peek at technique and learn—through handling tools and materials—how works of art were created. Stop by for hands-on demonstrations and conversations with educators, conservators, artists, and more! Demonstrations repeat every 30 minutes. For visitors of all ages.
Free with Museum admission; admission is free for children under 12 with an adult. Note: Space is limited; first come, first served.