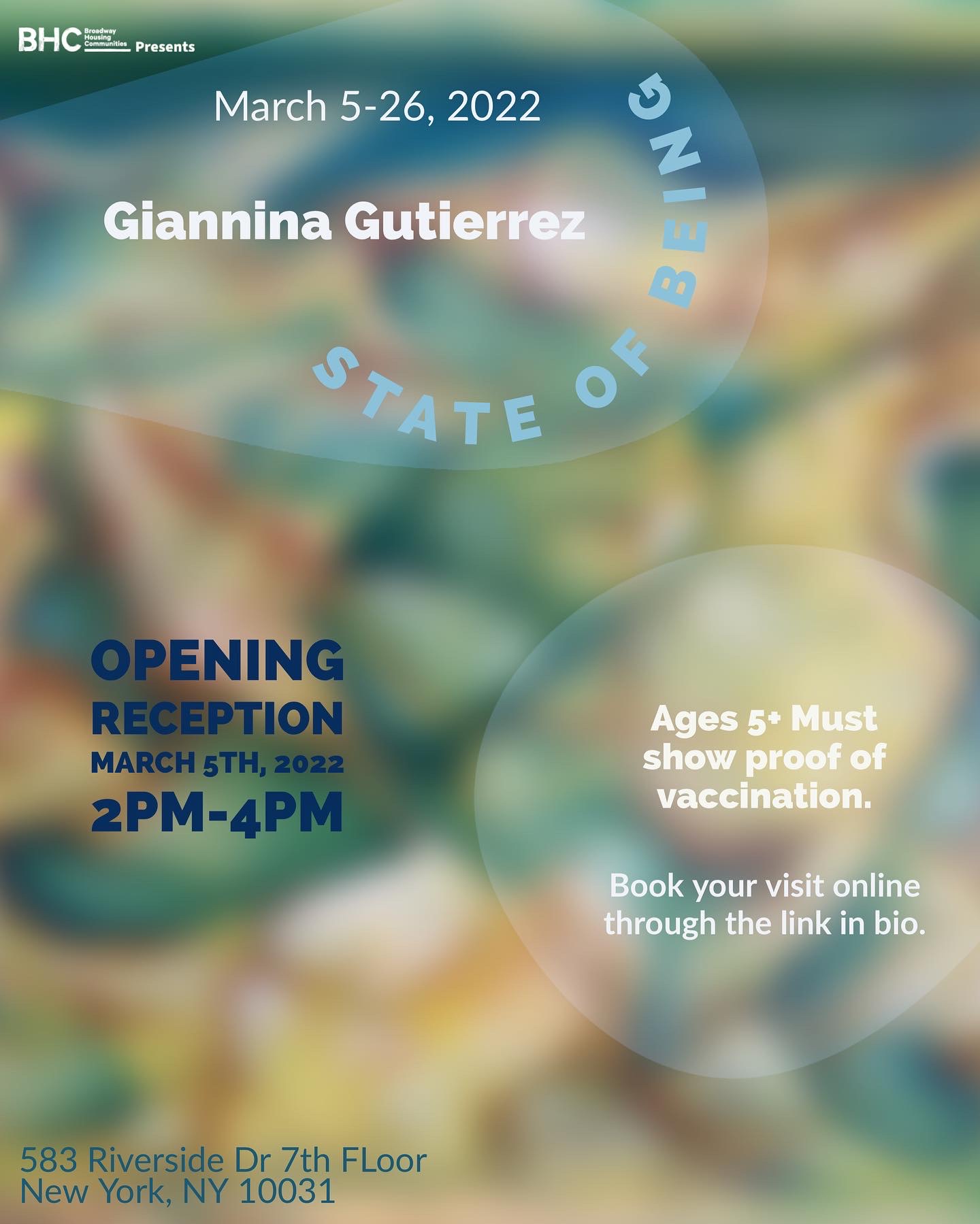 Opening Reception: Giannina Gutierrez State of Being
State Of Being
State Of Being presents both internal and external observations of who we are in the world we exist in. Mixed media works spanning over several years, exploring the spaces in between and making unseen connections. Inspired by a lifetime of experiences as an immigrant, woman, artist in states of despair, elation, isolation, triumph and the myriad of emotional and mental states in relation to our physical environment. Largely influenced by flora and fauna, these works contemplate themes of impermanence, transparency and simply, being.
Considering the climate of our physical world, I invite the viewer to stand still and absorb, to look beyond oneself. In a world that is often hyper stimulating, there is much value in being present and experiencing ourselves in the here and now.
Opening Saturday, March 5, 2pm – 4pm 
Bio:
A true mixed media artist, Giannina works in a variety of mediums; painting, drawing and sculptural, installation work. Presently, she is creating a body of work featuring repurposed discarded materials, living plants, light sources and other random objects of interest, exploring themes of growth, natural and cultural assimilation and celebrating the essence of nature, life. From fine art to street art, Giannina's experience includes public art, murals, exhibitions and teaching. Her work has been featured in several galleries, public art projects, publications throughout NYC, LA, Miami, Chicago, & Puerto Rico.
Giannina Gutierrez is based in East Harlem, NYC. Born in Barranquilla, Colombia and raised in Queens, NY, Giannina studied figure drawing and painting at The Art Students League of New York and majored in Fine Arts at the Pratt Institute. A continuous learner, her skill set expanded into the street art genre over the years.
Her vast palette of experiences, inspirations, and landscapes shape her ideas and inform her work. Her deep interest and curiosity of natural life connects to the intangible. Her work expands past an aesthetic, blurs the internal and external lines of reality, and generates a collaborative experience with the audience and environment.