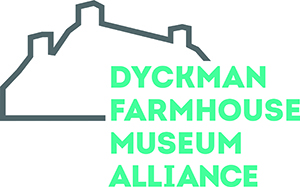 Fall Festival with Dyckman Farmhouse Museum
Virtual Bilingual Story Time
Join Dyckman Farmhouse Museum and the Inwood branch of the New York Public Library on Facebook LIVE for a special Fall themed story time for children.
Saturday. September 18th at 10 AM
Follow us on Facebook
Apple Dumplings with Antonella
It isn't Fall without apples. Learn about a old fashioned recipe for Apple Dumplings from the Dyckman family cookbook on our Facebook LIVE. Then follow along with Antonella to learn how to make this simple recipe at home.
Saturday, September 18th at 11am
Spider Web Craft
Our Fall Festival in Bag comes with a Spiderweb Craft. Grab your kit,or the supplies listed below, and join Sydney as she takes you through the process of making this fun activity.
Saturday, September 18 at 1PM
Fall Festival in a Bag
BACK BY POPULAR DEMAND! Purchase a Fall Festival in a Bag for a fun at-home experience. Price at just $25, these fun kits include: recipes and dry ingredients for a family-sized fall-themed dessert courtesy of Garden Kitchen Lab, access to the virtual Fall Festival spiderweb craft demonstration, a mini pumpkin painting kit, 3 crafts with supplies, a history-based neighborhood scavenger hunt, a game, apples, and a reusable tote bag!
For every 2 Fall Festival craft bags purchased, we will donate one to a local child in need. You can also nominate a child in need.
Pick up September 16 – 18
Thursday 11 AM – 7 PM
Friday and Saturday from 10 AM – 2 PM