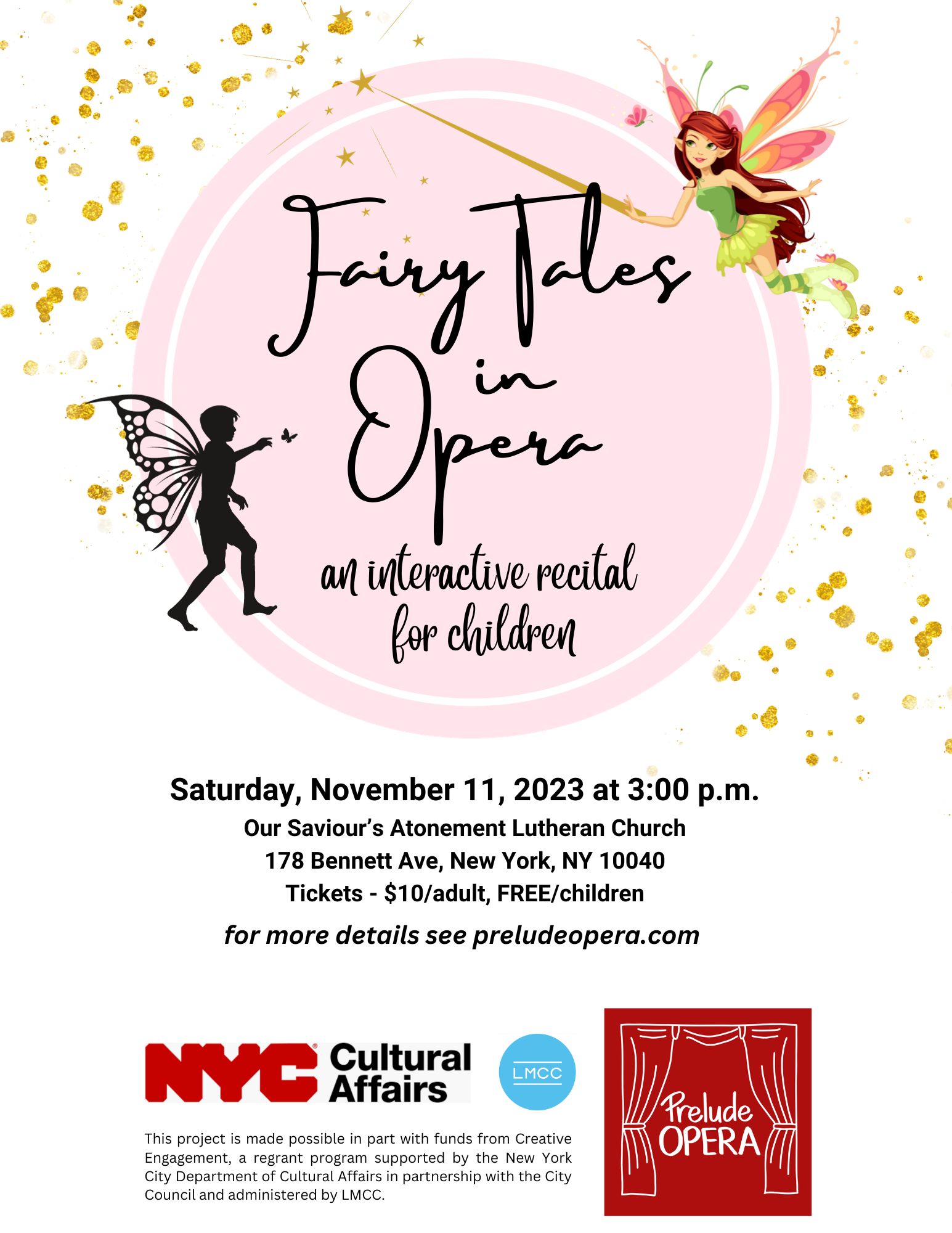 Fairy Tales in Opera
Fairy Tales in Opera is an interactive recital for children. A fairy has lost her memory and cannot find her fairy tale! As we visit various opera fairy tales and hear some famous tunes, such as Nessun Dorma from Turandot and Song to the Moon from Rusalka, we will help our fairy find her fairy tale with some fun musical activities!
For more info and tickets see preludeopera.com.
This project is made possible in part with funds from Creative Engagement, a regrant program supported by the New York City Department of Cultural Affairs in partnership with the City Council and administered by LMCC