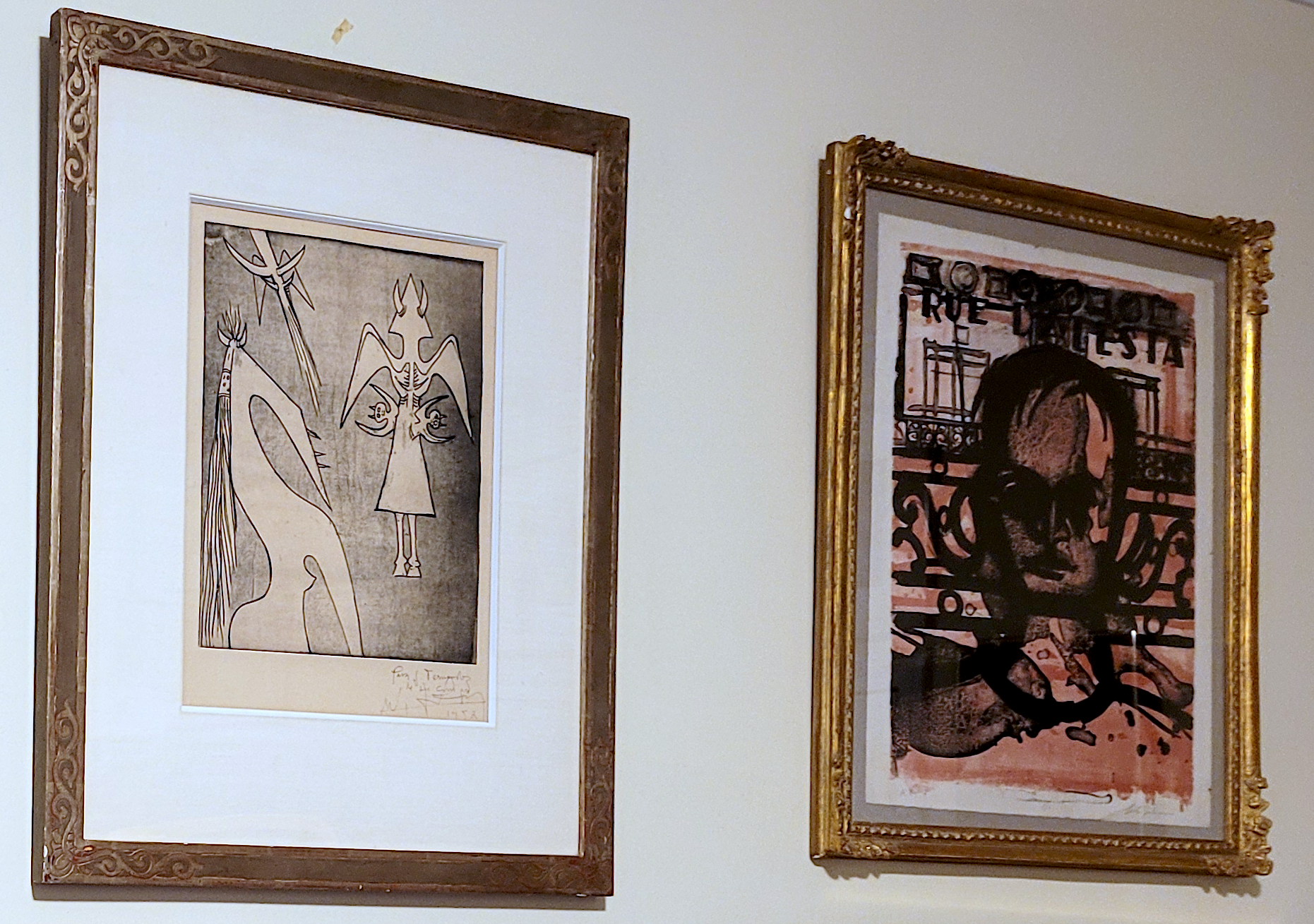 Exhibit/Sale of works on paper
A variety of art works, mostly originally exhibited at The American Gallery beginning 1961. They are from the Estate of Wallace Reiss, founder and director of said gallery and in possession of family since the passing of Mr. Reiss in 1978. Some artists are forgotten, some unknown, some anonymous; but some are represented on several auction sites repeatedly, i.e. Frank Roth, Lester Johnson, Larry Zox.
Some are framed. Media includes drawing, serigraph, pastel, a few posters.
An assortment of found objects, materials for creating, etc. will be available free.
Fri June 17, 1-6pm
Sat June 18, 1-6pm
Sun June 19, 11am-4pm
Fri June 24, 1-6pm
Sat June 25, 1-6pm
Sun June 26, 11am-4pm
To make appointment, email – fantango2@yahoo.com