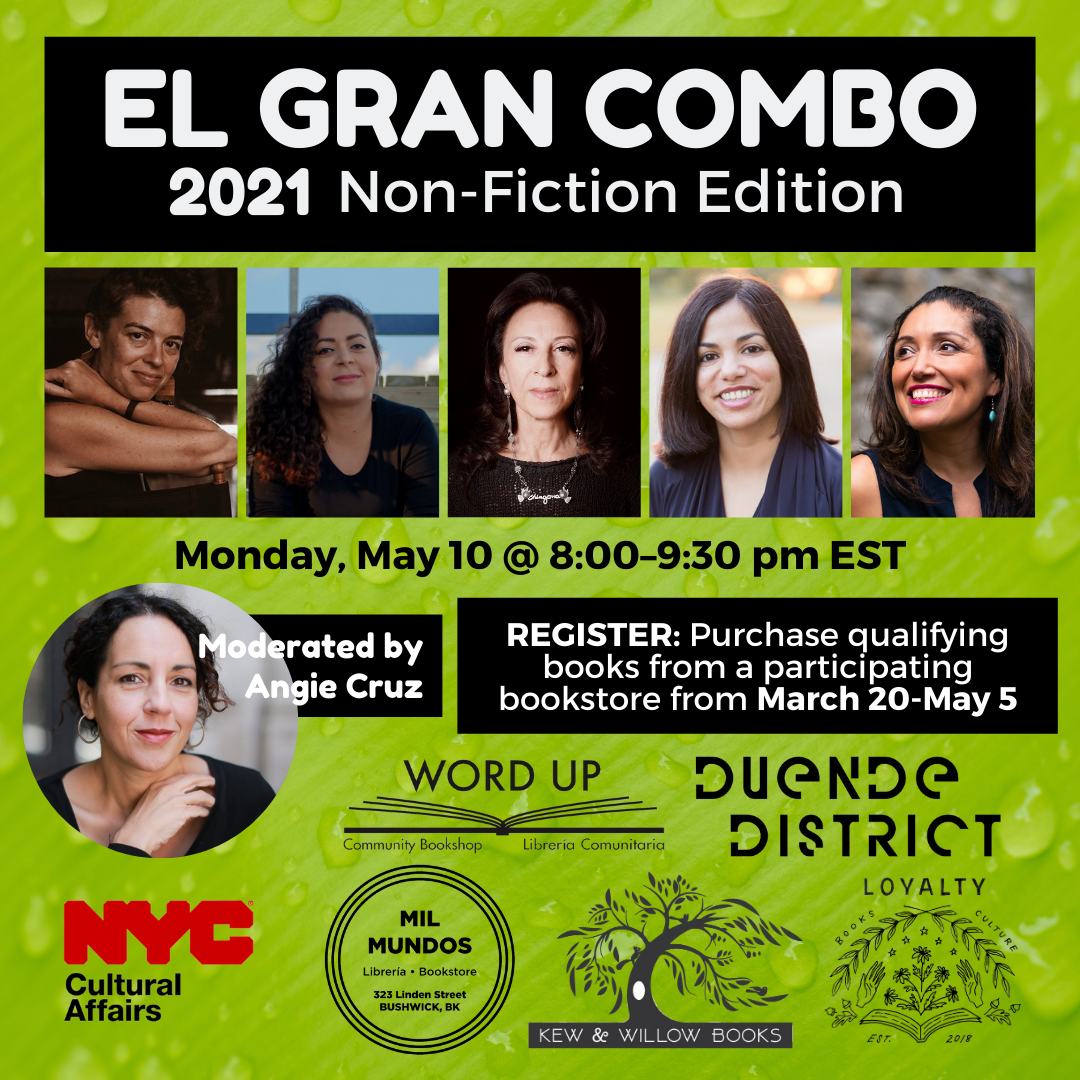 El Gran Combo 2021: Non-Fiction Edition
Word Up is bringing back El Gran Combo for a non-fiction edition with all new authors for another virtual fiesta! Join us in a conversation with authors Jaquira Díaz, Jennifer De Leon, Daisy Hernandez, Quiara Alegria Hudes, and Maria Hinojosa, with moderation by Angie Cruz.
If you bought a participating book for EL GRAN COMBO on April 16th, then you will be automatically invited. If you didn't, you can be invited by buying ONLINE one or more of the twelve books below between March 20 and May 5th, 2021, at one of our favorite community bookstores: Word Up Community Bookshop, Mil Mundos Books, Loyalty Bookstores, Duende District, and Kew & Willow Books.
Buy a book between March 20-May 5 and get an invite on May 7th, 2021, to a private virtual event on Monday, May 10, 2021, 8:00–9:30pm EST.