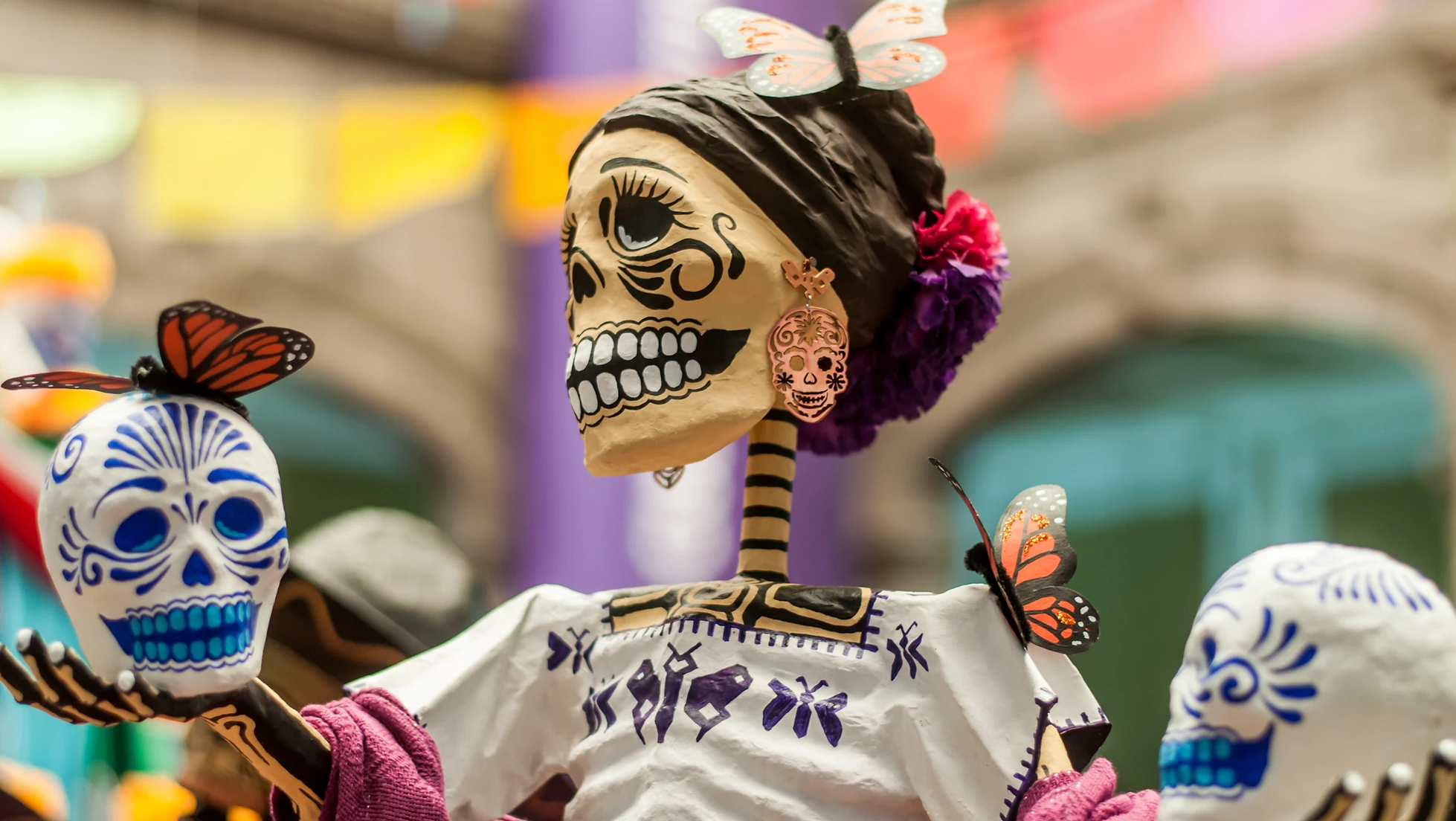 Day of the Dead Día de Muertos
Join us to celebrate the Day of the Dead with live music and interactive workshops.
Time & Location
Oct 21, 3:00 PM – 6:00 PM
Hispanic Society Museum & Library, 3747 Broadway, New York, NY 10032, USA
About the event
Join us in celebrating the lively and vibrant traditions of the Day of the Dead. Enjoy this beloved holiday's unique customs and culture through our interactive workshops and a lively musical performance. Participate in hands-on activities and enjoy the captivating rhythms of our live music.
4 pm – Son Pecadores (Performance)
Enjoy the regional folk musical style of Mexican Son
3 – 6 pm – Artmaking Workshops
Participate in the activity station to create marigold paper flowers, decorate your Day of the Dead button, color and cut mini altars, and make papel picado.
Mexican folk art pop-up shop
About the Day of the Dead
The Day of the Dead has been one of the most important festivals in Mexico since the pre-Hispanic times. It is a time for families to gather and welcome the souls of the dead on their annual visit home. The celebration involves adorning special altars known as ofrendas with cempasúchil (marigold) flowers, burning copal incense, fresh pan de muertos bread, candles, sugar skulls, photographs, and mementos of the departed. In Mexico, the Day of the  Dead is celebrated over an entire week with the preparation of altars, foods, dance, music, and special offerings for the deceased.
Learn more about the history of the Day of the Dead and find answers to some frequently asked questions.
About the Hispanic Society Museum and Library
The Hispanic Society of America was founded in 1904 by Archer Milton Huntington (1870-1955) to establish a free, public museum and reference library to study the art and culture of Spain, Portugal, Latin America, and the Philippines. The collections of the Hispanic Society are unparalleled in their scope and quality outside of Spain, addressing nearly every aspect of culture in Spain, as well as a large part of Portugal and Latin America, into the 20th century.
About Mano a Mano Mexican Culture Without Borders
Mano a Mano: Mexican Culture Without Borders (MexCulture) is a New York-based non-profit organization 501(c)(3) dedicated to celebrating Mexican culture and promoting the understanding of Mexican traditions.