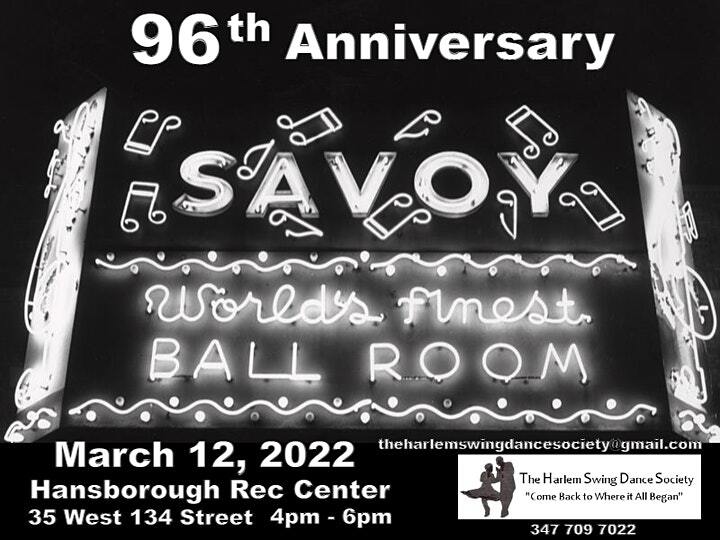 Celebrate the Savoy: 96 Anniversary Dance Social and more!
Join us for a special event as we celebrate the 96th Anniversary of the Savoy Ballroom where Harlem's most famous dance genre, The Lindy Hop, was perfected. We will start off with a dance lesson and continue with DJ'd classics from the 30's till the 21st century!! We will be dancing and hopping to some legendary Harlem jazz greats.
Rare Film is also included and other surprises – see YOU there!
Know before you go:
• Covid vaccination required, for those who are eligible, to enter recreation center to participate in activities.
• Please wear a mask regardless of vaccination status.
• All individuals should maintain social distancing of six feet during programming, regardless of vaccination status.
• Wash your hands before attending a program.
• Stay home if you are sick.
___________________________
For more information visit nyc.gov/parks or call 311. Contact accessibility@parks.nyc.gov or (212) 360-1430 for more information regarding accessibility.