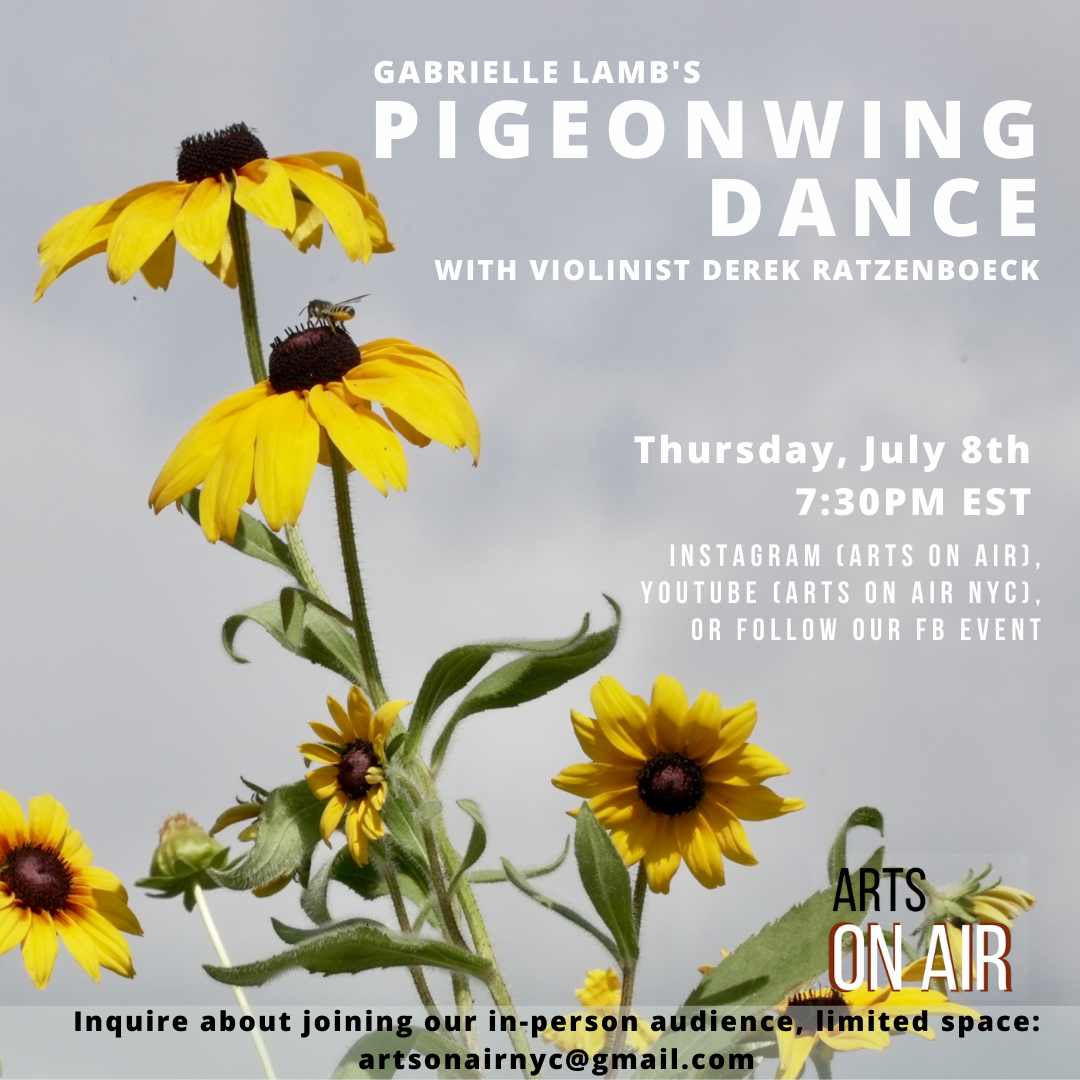 Arts ON AIR presents Gabrielle Lamb's Pigeonwing Dance
Returning once again to the Arts ON AIR stage is Gabrielle Lamb's Pigeonwing Dance!!! Join us on July 8th for an evening of contemporary dance with violinist Derek Ratzenboeck.
"What defines a stage these days? Gabrielle Lamb's richly detailed movement has found a perfect home on a 5×8-foot Persian rug." (DANCE Magazine)

Pigeonwing Dance's Carpet Series, for five highly-trained contemporary ballet dancers, is a compact popup performance rich in detail, complexity and virtuosity. Developed during and in response to the pandemic, the works take place on and around a 5 x 8 Persian carpet, with choreography by 2020 Guggenheim Fellow Gabrielle Lamb and accompanied by New York City Ballet Musician, Derek Ratzenboeck.
The Carpet Series 2021 is made possible in part with funding from the Upper Manhattan Empowerment Zone Development Corporation, as well as with public funds from Creative Engagement, supported by the New York City Department of Cultural Affairs in partnership with the City Council and administered by the Lower Manhattan Cultural Council
To learn more about this artist, visit: https://www.pigeonwingdance.com As always, please consider donating. Performing artists are out of work during this time. We are grateful to all donations to the performers/creators of this show!
You may donate via our PayPal Money Pool: https://paypal.me/pools/c/8AQcjMDZ0C or via Venmo: @artsonairnyc