Arts, Community and Equity
Professional development & networking for the creative and civic minded
NoMAA's Technical Assistance Institute 2018
Suggested Admission: $25 in advance / $35 at the door (Breakfast and lunch provided)

Date:

Saturday, November 3, 2018 9am – 3pm


Venue:

Alianza Dominicana Cultural Center / 530 W 166th St, New York, NY 10032


Keynote:

Rocío Aranda-Alvarado, Program Officer, Creativity and Free Expression – Ford Foundation


Moderator:

Alicia Grullón


Coordinator:

Charlie Vázquez


Social Media Partner:

Museum Hue

BronxNet Host Daren Jaime talks with Joanna Castro,Executive Director of NoMAA


Panels: (panelist bios below)
Technology: Bridges to New Engagement with Marco Castro Cosio, Lisa Daniell, Carlos Jesus Martinez Dominguez and Monica O. Montgomery
Women on the Frontlines with Blanka Amezkua, Minerva Diaz, Juanita Lanzo and Yelaine Rodriguez
Gentrification and Cultural Preservation with Tomie Arai, LaTasha N. Nevada Diggs, Edwin Pagan and Adrián "Viajero" Román
The Arts as Healing Practices with Nancy Bruning, Maggie Hernandez, Marcus Smalls and Curtis D. Young
Rocío Aranda-Alvarado / KEYNOTE

Rocío Aranda-Alvarado is a program officer at the Ford Foundation on the Creativity and Free Expression team. Prior to this she was curator at El Museo del Barrio, where she organized numerous exhibitions including Presente! The Young Lords in New York and Antonio López: Future Funk Fashion. She was also curator at Jersey City Museum, where she organized retrospectives of the work of Chakaia Booker and Raphael Montañez Ortiz. She is also on the adjunct faculty at the City College of New York. Rocío lived in Washington Heights and Inwood from 1994 to 2014.
Alicia Grullón / MODERATOR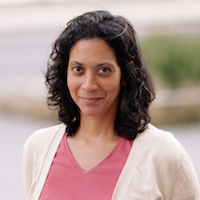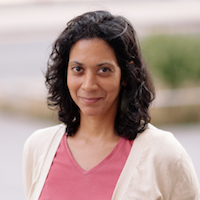 Alicia Grullón has exhibited at The Brooklyn Museum, Bronx Museum of the Arts, and El Museo del Barrio. She's received grants from Department of Cultural Affairs, Franklin Furnace Archives and Bronx River Art Center for the City's Immigrant Culture Initiative. She's a contributing author in "Rhetoric, Social Value and the Arts: But How Does it Work?" from Palgrave MacMillian. Her work has been reviewed in the New York Times, Hyperallergic, Creative Time Reports, Village Voice and ArtNews. Grullon is an Artist-in-Residence at The Hemispheric Institute of Performance and Politics at New York University.
Charlie Vázquez / COORDINATOR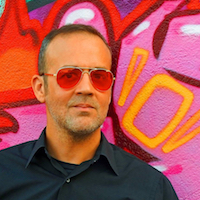 Charlie Vázquez is an author and cultural consultant with over thirty years' experience in the creative sector: as a musician, photographer, fundraiser, festival planner, exhibit developer, freelance editor, program manager, teaching artist and technology strategist. He's published several books of fiction and poetry and edited four anthologies of fiction and memoir. Charlie served as festival coordinator for Puerto Rico's Festival de la Palabra for four years as well as having directed the BCA Bronx Writers Center for five. He lives and works in the Bronx where he discovered his love for the arts as a child.
PANELISTS:
TECHNOLOGY: BRIDGES TO NEW ENGAGEMENT
Marco Castro Cosio (NYU ITP '10) has worked as curator of art exhibitions in New York and Mexico. He was the MediaLab director at the Metropolitan Museum of Art and worked as Visitor Experience Manager at the Queens Museum. As an artist, his project Bus Roots seeks to equip buses with a lightweight green garden. Marco was part of the UN Rio +20 and was a TED speaker-in-residence. Currently, he's an adjunct professor at Columbia University within the School of Anthropology, a Research Fellow at the Brown Institute for Media Innovation and Visiting Scholar at the Institute for Public Knowledge at New York University.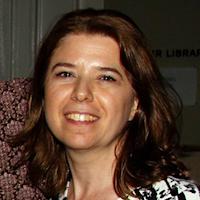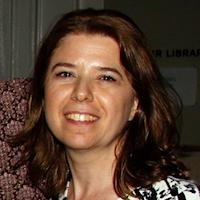 Lisa Daniell With a background in art and publishing, Lisa Daniell has been an organizer since 1994 and holds the role of Operations Manager of Women's Press Collective (WPC), an all-volunteer, non-government funded membership association dedicated to organizing alternative press resources in the interest of poor and working communities. WPC places a special focus on the needs of low-paid working women. Ms. Daniell provides on-the-job training in the organizing and technical skills for building community-based media, independent of government or corporate control. WPC runs a free-of-charge Publication Benefit Program where members receive training in writing, journalism, graphic design and printing.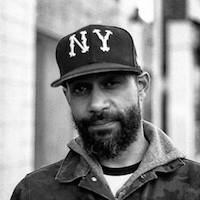 Carlos Jesus Martinez Dominguez is a Caribbean New Yorker, father, Atheist some days, Non-Theist Agnostic on others, socialist, ethical polyamorist, dropout, GED holder, autodidact, educator, debater, marijuana advocate, as well as a Hip Hop, sneaker, comic book and sci-fi loving non-Latino/a/x identifying Dominican Puerto Rican. An artist born on a military base in North Carolina in 1976, he's taught and spoken at institutions nationally and internationally, exhibiting at El Museo del Barrio, Studio Museum of Harlem and Centro Leon Museum among others. Washington Heights resident since 1984. "My work conveys my anxiety and thrill regarding history, how that history manifests in the present, and the present's implications for the future."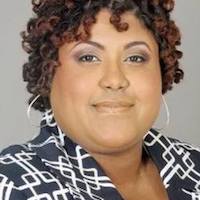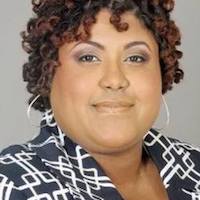 Monica O. Montgomery, is an arts and culture consultant and diversity, equity, inclusion trainer, using a social justice framework to foster innovation and new outcomes that bridge the equity gap between people and institutions. She is the principal trainer of 'IDEAL Culture Environments of Equity' platform. She works internationally to facilitate diversity, equity & inclusion initiatives with clients throughout Europe, Africa and North America. She is cofounder and strategic director of Museum Hue, a multicultural force advocating for people of color in arts, culture and museums. She is currently a fellow with the Human Impacts Institute.
WOMEN ON THE FRONTLINES
Blanka Amezkua: artist, cultural promoter and educator. She was formally trained as a painter, studied in Florence, Italy, and received her B.A. from California State University, Fresno. Recipient of the BRIO award from the Bronx Council on the Arts in 2007, she initiated an artist-run project called the Bronx Blue Bedroom Project in 2008. In 2010, the project's two-year trajectory was included in Greater New York: 5 Year Review at MoMA-PS 1 and Alternative Histories at Exit Art. Between 2010–2016 she lived in Athens, Greece. She currently runs AAA3A (Alexander Avenue Apartment 3A), an artist space on Alexander Avenue in Mott Haven, South Bronx.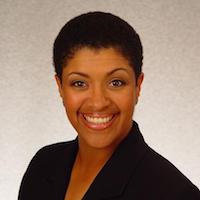 Minerva Diaz was a painter with DC-9, an HVAC engineer at Disney ABC, and a road producer in the auto-industry until its collapse in 2008, which led her to pursue her passion of being an artist. It all started when then Senator Obama signed her work. Now she has a growing collection signed by other influential individuals. Her work is permanently displayed at the Rosa Parks School and the Atomic Bomb Museum in Nagasaki, Japan. It has also been published and featured at multiple UN summits. Minerva Diaz is the Director of Operations at the Dwyer Cultural Center in Harlem and continues to tell visual stories through her work.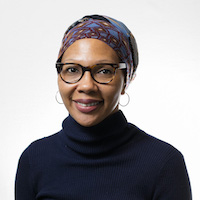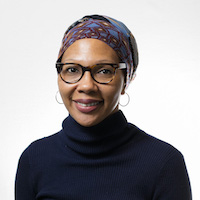 Juanita Lanzo is a visual artist based in New York City. She's exhibited at Aljira Center for Contemporary Art in New Jersey, BronxArtSpace, Wallworks and Longwood Art Gallery @ Hostos in New York, as well as at Museo Contemporáneo, Caguas and Galería Francisco Oller in Puerto Rico. Her curatorial focus is on women of color and LGBTQ artists; race, gender and immigration. Lanzo has been sought for her industry expertise by Wave Hill, MTA's Arts for Transit, Percent for Art, Center for the Book Arts and the Lower East Side Printshop. She graduated from City College of New York (MFA, 2004) and the University of Puerto Rico (BFA, 1996).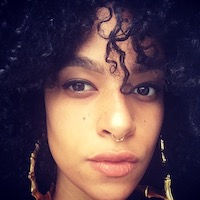 Yelaine Rodriguez is a Bronx based Artist/Curator. Founder of La Lucha: D.R & Haiti: One Island, an artist-based organization. Since 2014, La Lucha has hosted artist talks and exhibitions with the Dominican/Haitian Diaspora. Rodriguez graduated from Parsons the New School of Design in 2013 and Central St. Martins London. Rodriguez is the recipient of the Van Lier Fellowship, Wave Hill 2018 & a Fellow at Caribbean Cultural Center of the African Diaspora 2017. She has exhibited at BRAC, American Museum of Natural History, Rush Art Gallery, and El Centro Cultural de España in the Dominican Republic. She currently teaches at Parsons the New School of Design in NY.
GENTRIFICATION AND CULTURAL PRESERVATION
Tomie Arai is a public artist who collaborates with local communities to create visual narratives that give meaning to the spaces we live in. She's designed public works for the NYC Percent for Art program, the San Francisco Arts Commission, the MTA Arts for Transit program, and for US GSA Art in Architecture. Her latest public commission will be an architectural glass mural for the new Central Subway Station in San Francisco's Chinatown, sponsored by the SF MTA. Tomie is a co-founder of the Chinatown Art Brigade, a cultural collective that mobilizes against gentrification and displacement.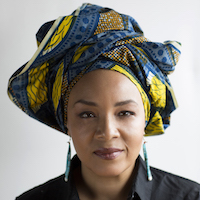 LaTasha N. Nevada Diggs is a writer, vocalist and sound artist. She's the author of the poetry collection TwERK (Belladonna, 2013). Her interdisciplinary work has been featured nationally and internationally. As a curator and director, she's staged events at BAM Café, Lincoln Center Out of Doors, The David Rubenstein Atrium, The Highline, Poets House and El Museo del Barrio. LaTasha has received awards from the New York Foundation for the Arts, the National Endowment for the Arts, the Japan-US Friendship Commission and Creative Capital, as well as Whiting Foundation's Literary Award. She's a native of Harlem.
Edwin Pagan is a New York-based artist, cultural advocate, and thought leader with over 25 years' experience in utilizing the arts as anchors for community revitalization via an approach called "Cultural Identity Reclamation". He's championed this since the 1990s to inform his organizing work. Pagán is program manager of Bronx Culture Collective, where he partners with South Bronx-based organizations to strengthen and unify arts resources in the region as a tool for empowerment and to collectively address the most pressing social issues in the region—including gentrification. He's the communications and media director for Nos Quedamos.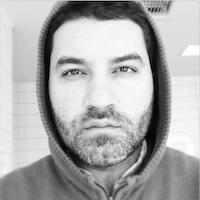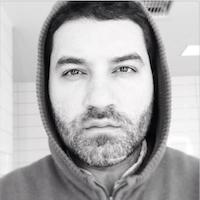 Adrián "Viajero" Román's work is informed by issues of race, migration and identity while exploring both the personal and historical memory of the two disparate worlds he inhabits: the tropical landscape of Puerto Rico and the cityscape of New York. His practice combines drawing, painting and sculpture within immersive installation environments composed of objects collected from different communities, from salvaged wood and window frames to historic artifacts. The result often draws upon the history and memory embedded in the objects. He's interested in the continuity of time, and in how these interventions may bring these living histories forward to the present.
THE ARTS AS HEALING PRACTICES
Nancy Bruning is the author of over 20 books on health and fitness. She's the founder of Nancy Bruning's Nancercize, an experienced public speaker, and popular leader of outdoor fitness classes for all ages and abilities. Nancy augmented her art degree from Pratt Institute with a Masters Degree in Urban Public Health from Hunter College/CUNY. She believes that expanding and connecting our concepts of art and fitness work to benefit them both.
Maggie Hernandez-Knight
is a visual artist known for her brightly colored abstract paintings. Over a lifetime, Maggie has used her creativity to reinvent herself. Her first love was classical ballet. Alongside dance, Maggie worked primarily in banks. In the mid 90's she landed at the Fashion Institute of Technology where she became an abstract artist. She eventually became certified as a life coach and published a book about her healing journey, The Magic of Succeeding. In 2013, Maggie left the banking world to open JourneySpace, a dance (and sometimes visual art) studio, which she ran for five years.
MariposaMaggie
, her current project, is built upon her foundational experiences; combining her love of the arts with personal development and community building.
Marcus Smalls is a teaching artist and youth development professional with extensive experience in training, group facilitation and curriculum development. Over the past twenty years Marcus has utilized his lifelong love of Hip Hop culture and artistic background as a writer, blogger, poet, and spoken word artist to moderate creative environments, which focus on themes of spirituality, identity and goals. Marcus is a VONA/Voices Fiction alumnus and former Bronx Council on the Arts/Bronx Writers Corps Fellow. He's currently an Artist in Residence/Teaching Artist for Brooklyn Academy of Music.
Curtis D. Young is an advocate of youth education programs focusing on art and opportunity expansion. He joined Artistic Noise as Executive Director in 2017, after more than 10 years in education at leading non-profit organizations including iEARN-USA, where he managed U.S. Department of State, Bureau of Education and Cultural Affairs programs, and most recently, the Ross Institute. He obtained his B.A. in Political Science from Hampton University and completed coursework in Urban Planning at NYU's Wagner School of Public Service. He serves as Board of Directors (Chair) for The Laundromat Project and is a member of NYC Community Board 12.