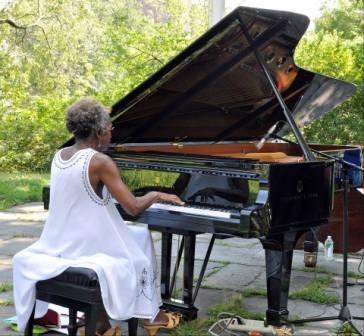 29th Annual Jazz at the Mansion with Marjorie Eliot & Parlor Entertainment
Enjoy the great outdoors with two days of classic jazz, brought to you by local icon Marjorie Eliot and Parlor Entertainment for the 29th Annual 'Jazz At The Mansion.'
Free and open to the public. Reservations required. More information on ticketing TBA.
Featuring:
Sedric Choukroun – Saxophone
Nicholas Mauro, Lila Monello, and Kiochi Yoshihara – Trumpets
Jeffrey Michels – Guitar
Rudel Drears – piano, vocals, musical director
Marjorie Eliot – piano, event director
A Mikey Phillie Alfie Production with Jazz Foundation of America.