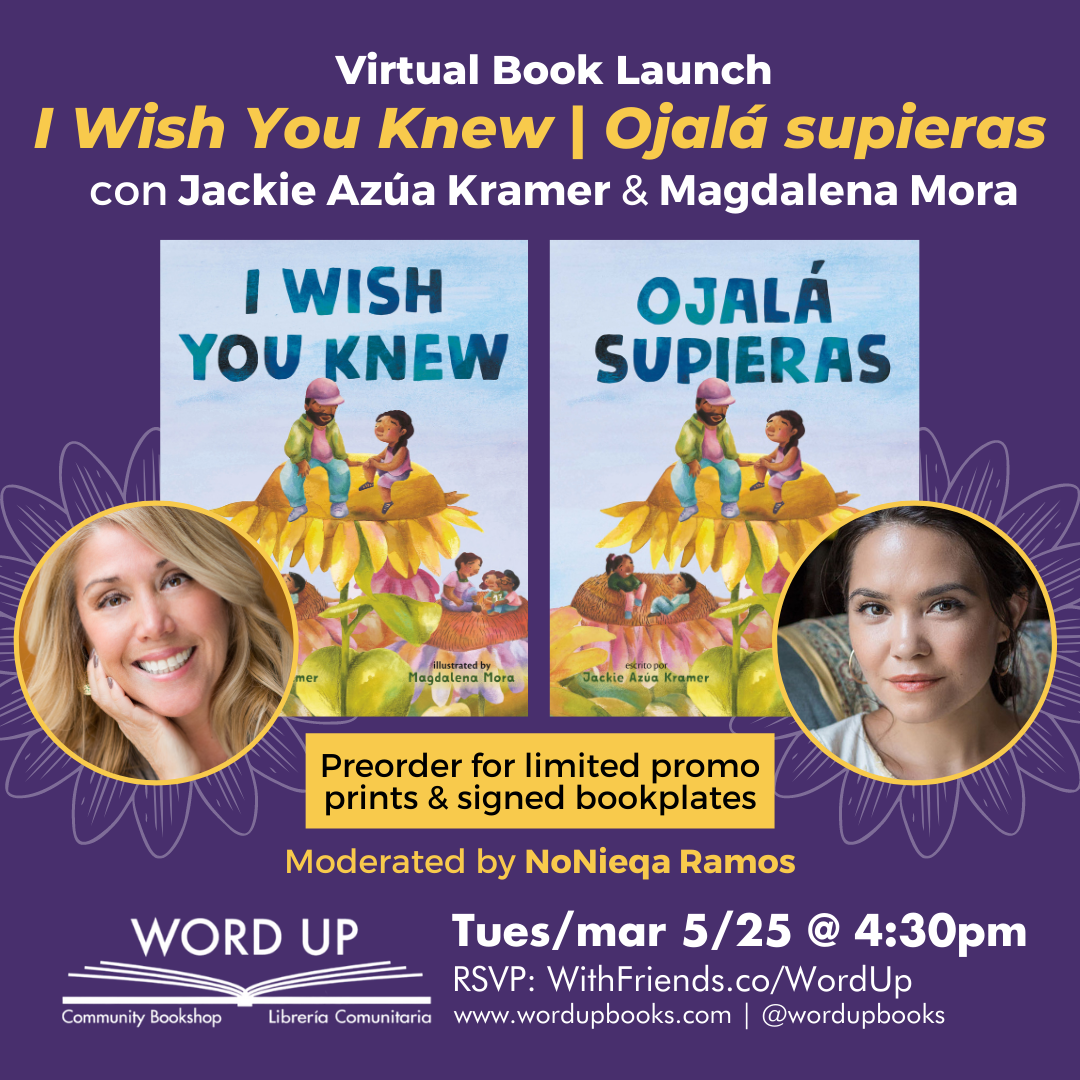 Virtual Launch: I WISH YOU KNEW // OJALÁ SUPIERAS
Join us for the virtual launch event for I Wish You Knew and the Spanish edition Ojalá supieras by Jackie Azúa Kramer and illustrated by Magdalena Mora (on sale 5/25/2021). Both will be in conversation with NoNieqa Ramos, author of The Truth Is.
Preorder a copy of the featured books and receive limited promo prints & signed bookplates!
I WISH YOU KNEW is a heartfelt story that explores the aftermath of deportation, divided families, and the importance of community in the midst of uncertainty. This story engages kids on their level with issues they identify with, those that feel separate from their own lives, and others they hear about in the news and are surrounded by at school.
Learn more about the event & featured book.