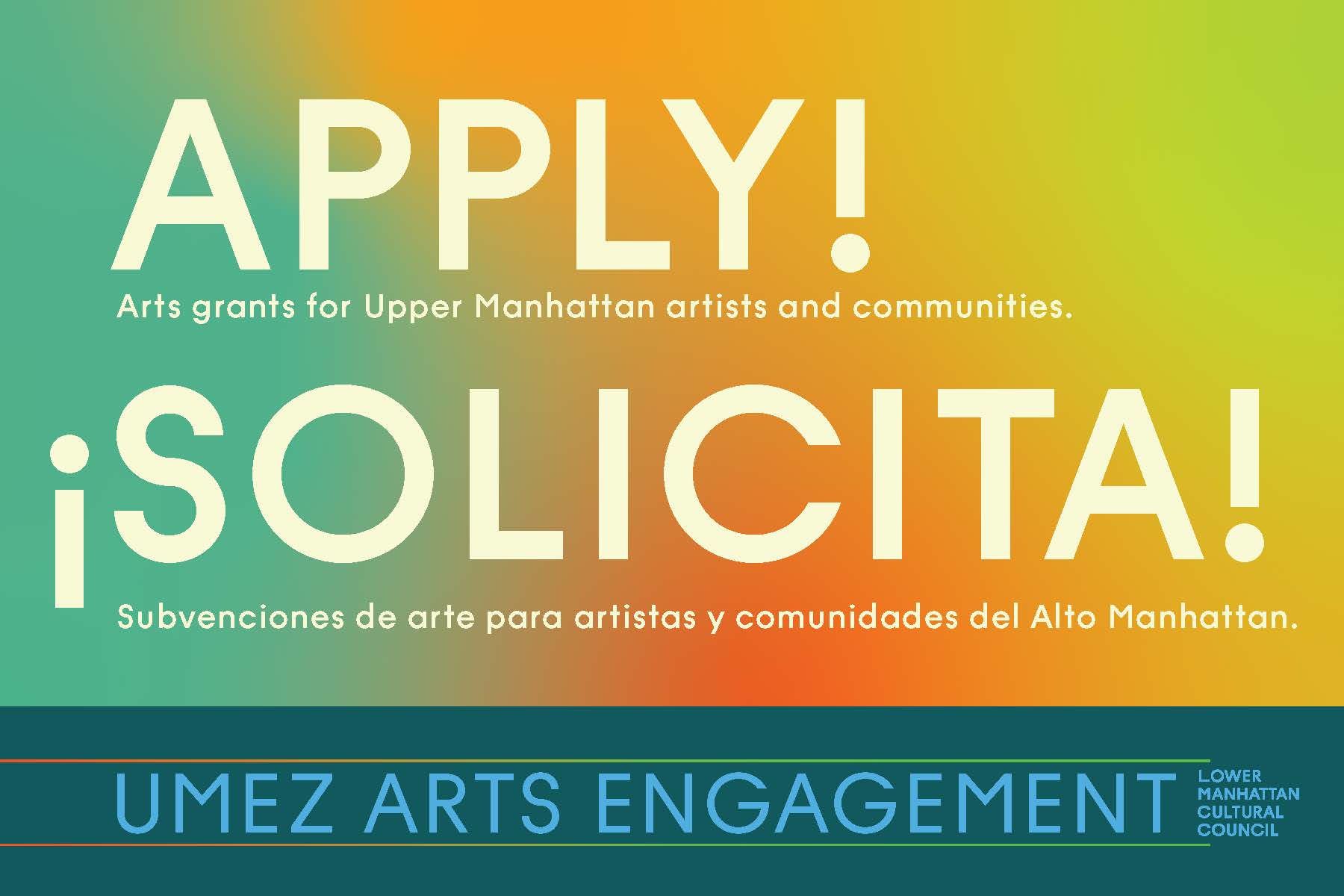 UMEZ Arts Engagement & Creative Engagement Information Session
LMCC ANNOUNCES FUNDING OPPORTUNITIES FOR ARTISTS AND COMMUNITIES!
If you have exciting plans for a project for Manhattan audiences and communities in 2023, attend an interactive information session webinar to meet program staff, ask questions, and learn how to build a strong application.
Information session webinars are intended for Manhattan-based artists, groups, and non-profit organizations interested in applying to LMCC's grant programs. Each session will include a review of the Program Guidelines and useful information to help you put your best foot forward. There will be time for questions and answers throughout the meeting.
This session will cover Creative Engagement and UMEZ Arts Engagement.
Live captions and ASL interpretations will be provided.
If you have any difficulties registering, please contact Laura Lizcano at CreativeEngagement@lmcc.net or call 212-219-3071.
Hosted in partnership with Harlem Arts Alliance.