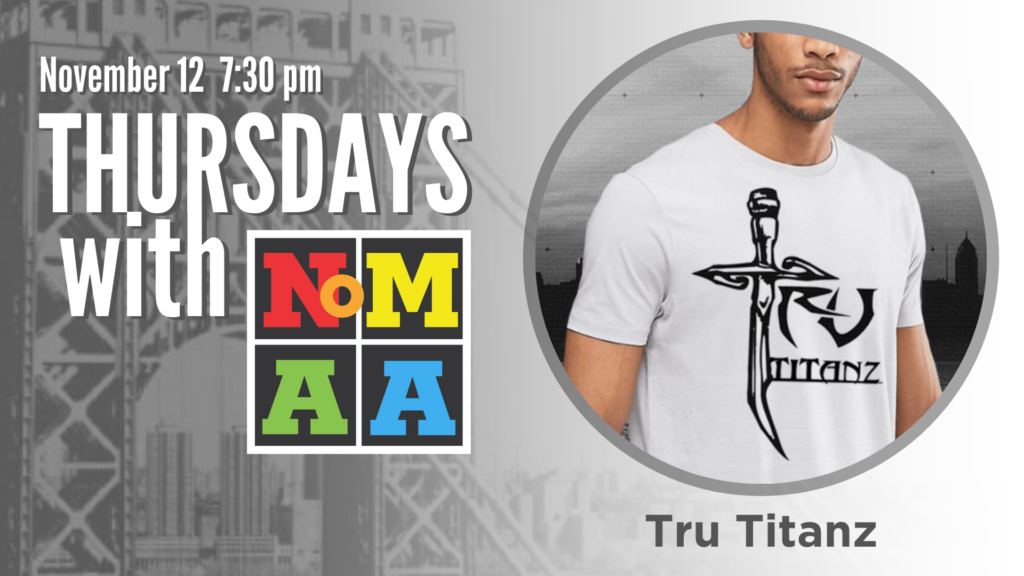 Thursdays with NoMAA – Tru Titanz

TRU Titanz – KARMA (Home Edition Video) "During the quarentine we put this to video together of our single "KARMA" home edition version for our fans, Hope ya enjoy it blessings to all."
Join 7:30pm Thursdays on Zoom:
https://us02web.zoom.us/j/92784165292?pwd=VnFnQi9NQXZ4Wk0vM0psd0xzejdFQT09
or watch on Facebook Live
Tru Titanz www.trutitanz.com
Tru Titanz was founded by William Pozo in 2001 as a clothing line, music production, and events promotion company, since then Mr. Pozo decided to start a musical group in November 2015 with a group of friends from Washington Heights and Inwood that shared the same common interest and passion for music. TRU Titanz was created to show society that you don't have to be a product of your environment instead be the change for the better. TRU Titanz music is a fusion of different genres that includes Afro Caribbean rhythms, rock, hip-hop, R&B, jazz to name a few. This unique blend of genres is truly the essence of what they grew up listening to in the streets of Washington Heights and Inwood in which they all currently reside. Tru Titanz goal is to blend all the styles and create something unique and refreshing for the listener. Tru Titanz mission is to inspire our community, our youth and keep the New York Latin X artistic scene and culture alive.
Tru Titanz
Willy Rodriguez – Pianist/Musical Director
Arturo "Mr. Vintage" Pe​ña – Drums
John Ponce – Guitar
Howard "Mr. Funkman" Peralta – Bass
Charles "Charlie Swing" Dilone– Congas/percussion
John Goris "Jon Gee"– Vocalist
Rayniel "D-Rain" Del Valle – Vocalist
William Pozo – Rapper
Archived episodes available on YouTube and Facebook.
THIS WEEK IS POWERED BY: Le Chéile