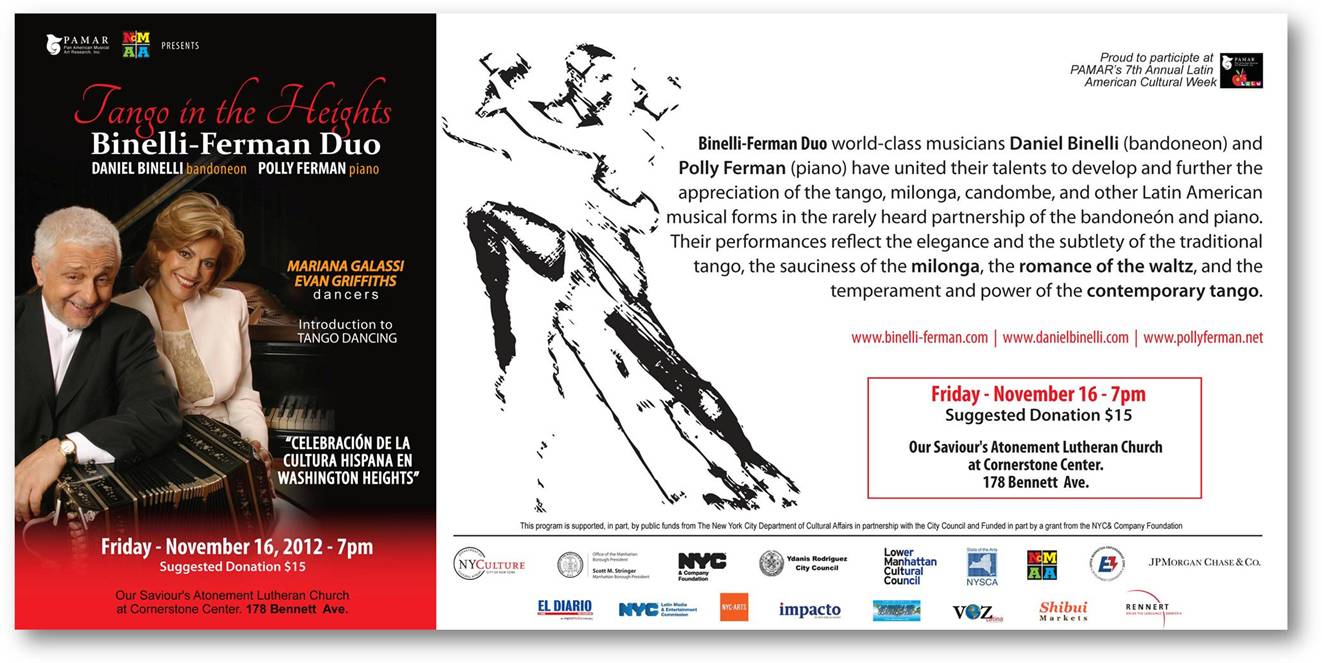 Tango in the Heights – Binelli–Ferman Duo
Bandoneón: Daniel Binelli
Piano: Polly Ferman
Dancers: Mariana Galassi and Evan Griffiths
Date: Friday 16 November 2012, 7 p.m.
Location: Cornerstone Center, 178 Bennett Ave, 1st Floor, New York, NY 10040
Suggested donation: $15
Binelli–Ferman Duo world-class musicians Daniel Binelli (bandoneón) and Polly Ferman (piano) have united their talents to develop and further the appreciation of the tango, milonga, candombe, and other Latin American musical forms in the rarely heard partnership of the bandoneón and piano. Their performances reflect the elegance and the subtlety of the traditional tango, the sauciness of the milonga, the romance of the waltz, and the temperament and power of the contemporary tango.
More information: www.binelli-ferman.com
This program is part of PAMAR's 7th Annual Latin American Cultural Week. It is co-sponsored by NoMAA and supported, in part, by public funds from the New York City Department of Cultural Affairs in partnership with the City Council, and by funds from a grant from the NYC & Company Foundation.