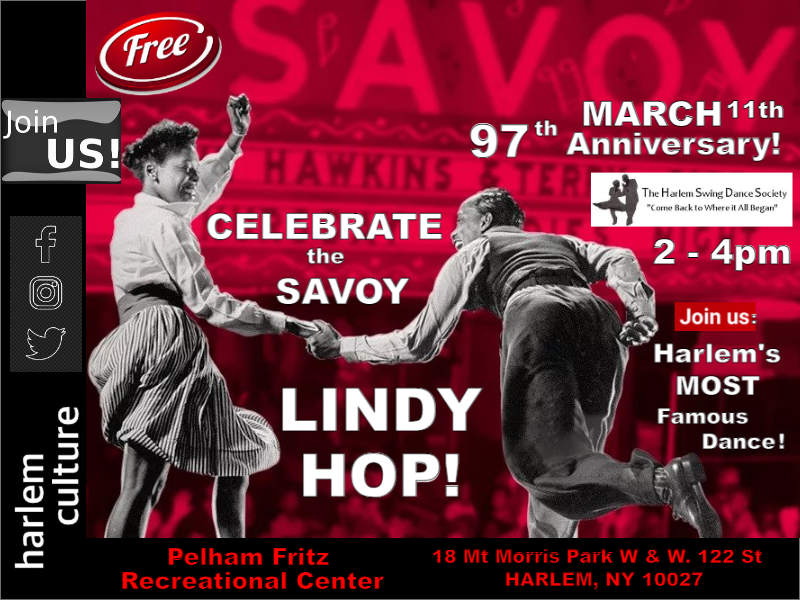 SAVOY 97 – Celebrating Harlem's famed Savoy Ballroom with the Lindy Hop!
JOIN US: Harlem Celebrates the place where it REALLY happened with their famed dance of the Lindy Hop – The Savoy Ballroom!
Lindy Hops most famous home in Harlem – Be with us for a mini dance lesson and a Dance Social
ALL AGES WELCOME – Classic Jazz and more will be heard as we swing and hop the afternoon away!
_______________________
This event made possible with The Harlem Swing Dance Society and our partners NYC Parks and Recreation