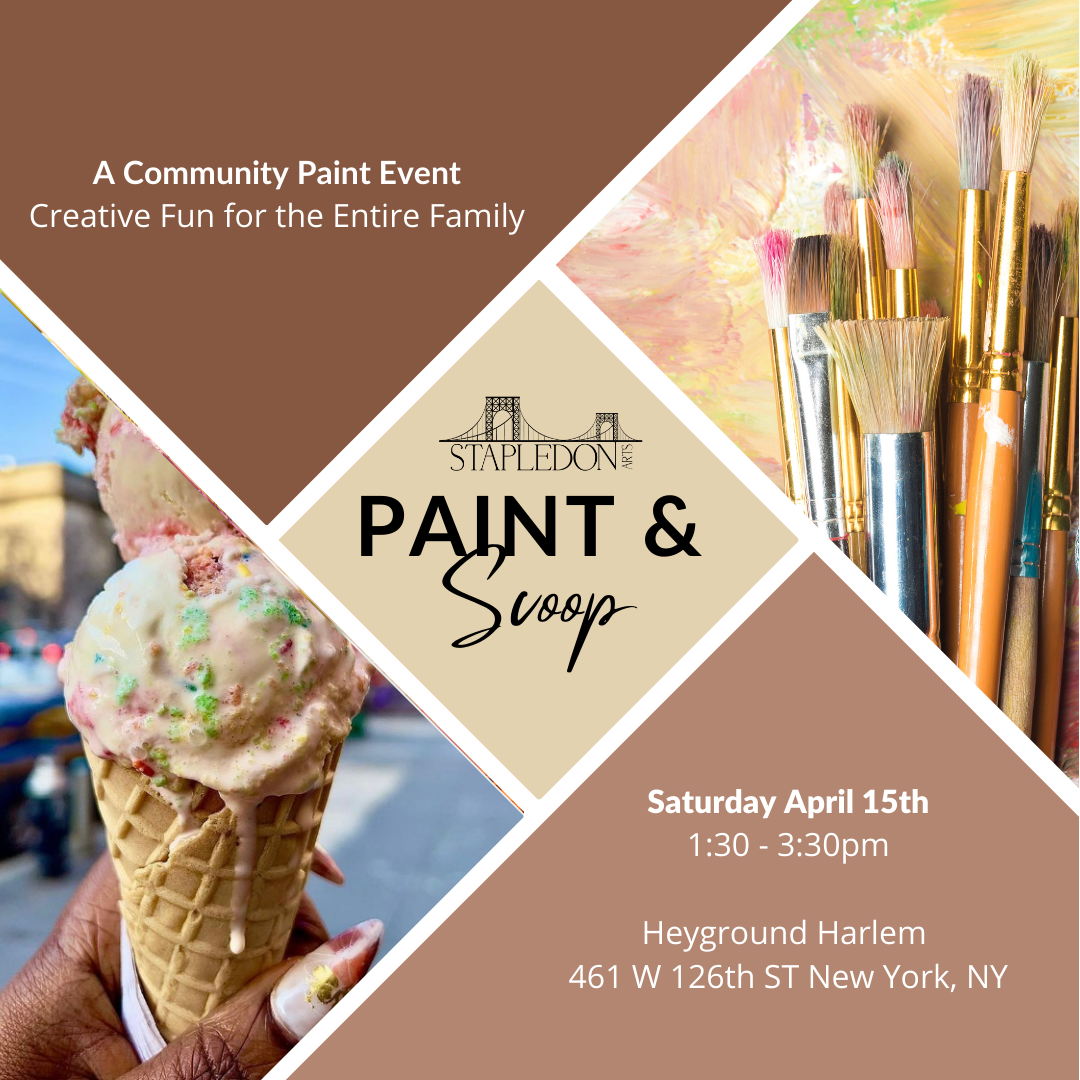 Paint & Scoop
Our vision at Stapledon Arts is that Black & Brown communities are empowered through seeing representation, having access to quality art education, and receiving support in activating their creative skills to impact the world around them.
Join us as we celebrate our 2 Year Anniversary on World Art Day!
This community paint event provides creative fun for the entire family and a great way to end spring break!
Paint & Scoop
Saturday April 15th
From 1:30pm – 3:30pm
Heyground Harlem
461 W 126th ST New York, NY 10027
Guests will have the opportunity to create with our product Melanin Series, a set of acrylic paints created with people of color in mind featuring 12 inclusive skin tone colors. You also will get the scoop on our BRAND NEW PRODUCT! A pre-sketched canvas designed by a Black artist.
Prices include the following materials:
A blank or pre-sketched canvas
Acrylic Paints (Including Melanin Series)
Paint Brushes
Aprons
2hrs of Creative Guidance
And a scoop of Ice Cream
Ice Cream Catered by Harlem's very own Sugar Hill Creamery