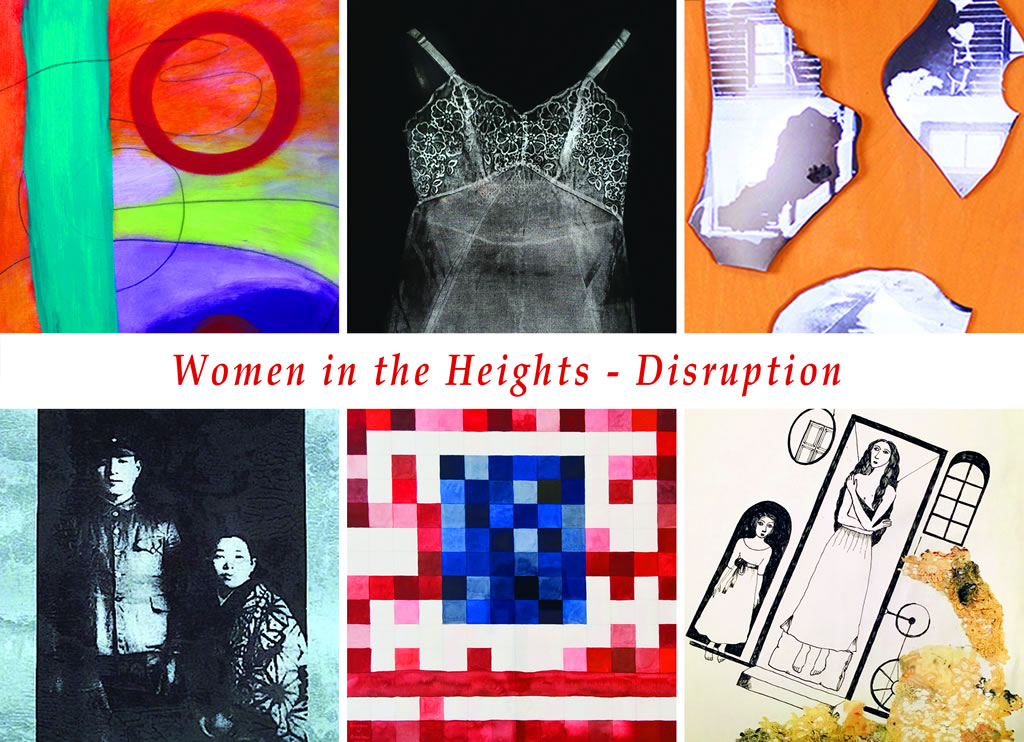 Women in the Heights – Disruption
In celebration of Women's History Month, NoMAA in partnership with Broadway Housing Communities and the Sugar Hill Children's Museum of Art and Storytelling present the exhibition "Women in the Heights – Disruption," featuring the work of 28 women artists of Uptown Manhattan. Curated by Andrea Arroyo.
Location: Rio II Gallery, 583 Riverside Dr (at 135th St), New York, NY 10031
Dates: 10–30 March 2017
Gallery hours: Mon–Fri 10am–5pm; free and open to the public
Opening reception: Friday 10 March 2017, 6–9pm
Artists talk: Wednesday 22 March 2017, 6–8pm
Participating artists: Beatriz Albuquerque, Karen Berman, Susan Bresler, Amara Clark, Rose Deler, Diane Drescher, Sharese Ann Frederick, Julann Gebbie, Xóchitl Gil-Higuchi, Michelle Orsi Gordon, Wilhelmina Grant, Dianne Hebbert, Maggie Hernandez, Fernanda Hubeaut, Anna Lambert, Lilia Levin, RoughAcres/RL McKee, Alexandra Momin, Nancy Palubniak, Lysander Puccio, Leticia Quezada, Nancy Rakoczy, Diana Schmertz, Adrienne Stamler, Renata Stein, Rachel Sydlowski, Yasuyo Tanaka and Yona Verwer/Katarzyna Kozera.
Artists talk and workshop
On Wednesday 22 March 2017, 6–8pm, join the artists of "Women in the Heights – Disruption" as they share their processes and visions, followed by the workshop titled "Facing today's challenges as artists and citizens." This workshop is appropriate for emerging and mid-career artists of all disciplines.
The artists talk/workshop is FREE and open to the public. RSVP ►