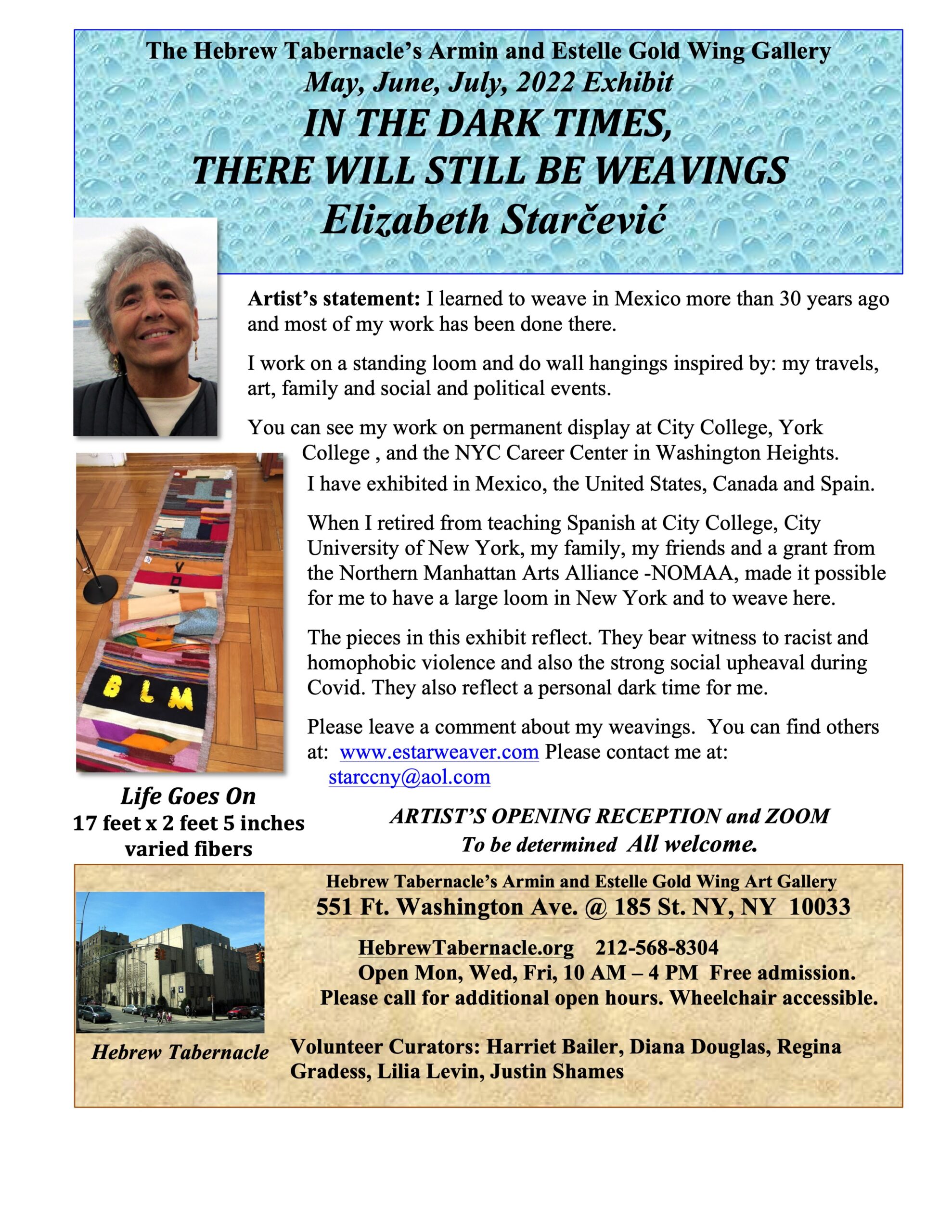 IN THE DARK TIMES, THERE WILL BE WEAVINGS
Local artist Elizabeth Starčević's weavings bear witness to racist and homophobic violence, strong social upheaval during the time of Covid and also reflect a personal dark time for her. She learned to weave in Mexico more than thirty years ago. Her work is on permanent display at the City College of NY, York College and the NYC Career Center in Washington Heights.
On view May 9 – July 29
The Hebrew Tabernacle's Armin and Estelle Gold Wing Gallery
Hours: Monday, Wednesday, Friday 10am – 4pm
Call 212-568-8304 for other times.
See more at www.estarweaver.com