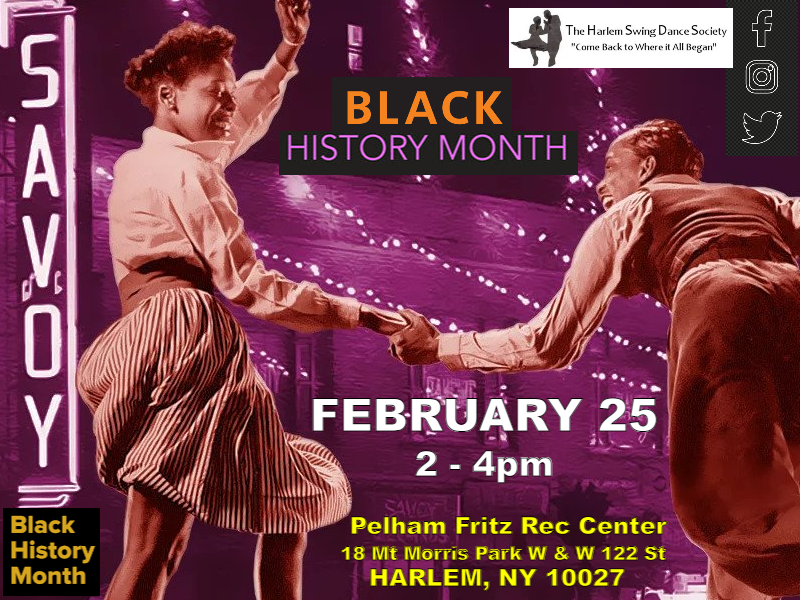 HARLEM: Celebrating Black History Month with the Lindy Hop!
FREE – Black History Month: Celebrate in Harlem with the area's most famous dance of the Lindy Hop!
There will be a Free mini dance Lesson and simultaneously a Dance Social with DJ'd Classics of Jazz, R&B and more.
All ages are welcome – so join us!
Look out for a celebration of the Savoy Ballroom on March 11th too :>)
___________________________________
This event is made possible with The Harlem Swing Dance Society and our partners NYC Parks and Recreation