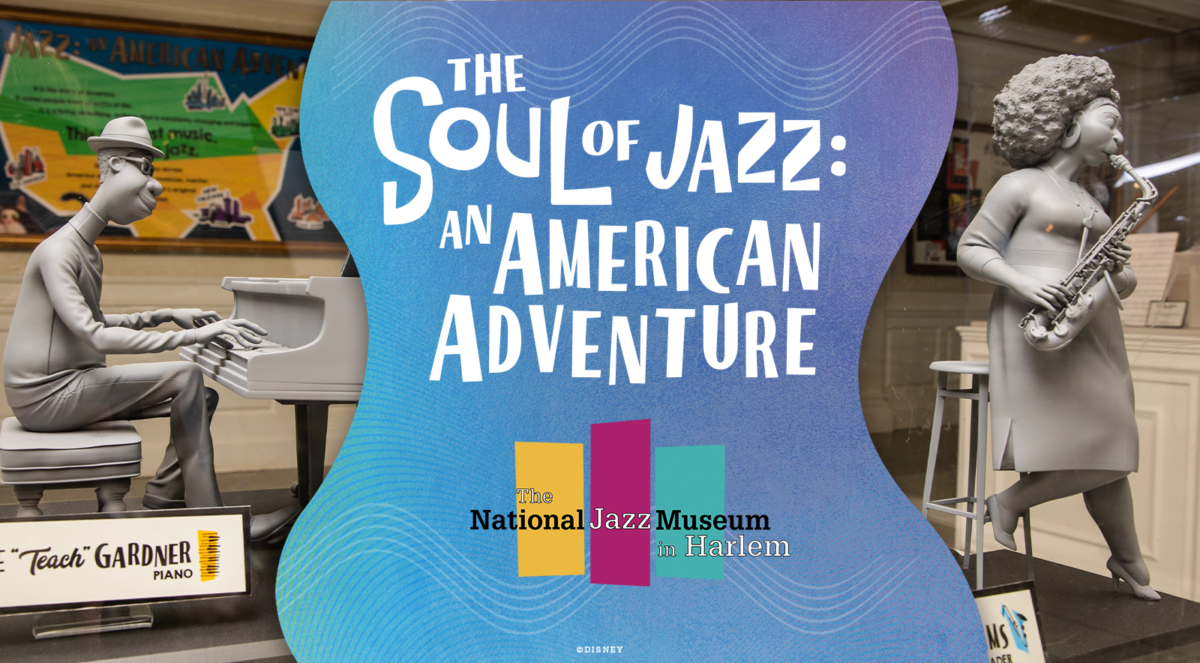 EXHIBIT: The Soul of Jazz: An American Adventure
Join us for our new exhibition "The Soul of Jazz: An American Adventure," opening on Feb. 11, coinciding with Black History Month.
Reserved timed ticketing required. Tickets are free. No walk-ins allowed. You can reserve tickets up to one month in advance. RESERVE TICKETS
Museum requires proof of vaccination for all visitors 5 years of age and older. Read more on our COVID-19 policy HERE.
First introduced at The American Adventure inside EPCOT at Walt Disney World Resort, the National Jazz Museum is thrilled to partner with Disney to bring this experience to Harlem – a neighborhood in NYC well-known for its vibrant jazz scene, which fueled the careers of many jazz icons.
"Like the film that inspired this exhibit, 'The Soul of Jazz: An American Adventure' is a tribute to the human experience," said Carmen Smith, Senior Vice President, Creative Development – Product/Content & Inclusive Strategies. "It was here in Harlem that jazz not only became an international sensation, but a vehicle for social change. The genre's enduring influence is a palpable example of the barriers that can be broken when ambition and artistry meet passion and purpose. We're proud to partner with the National Jazz Museum to preserve and celebrate that special kind of magic."
While in Harlem, the exhibit will include a unique collection of artifacts curated by The National Jazz Museum, including items highlighting the career of pianist and jazz icon, Dr. Billy Taylor. Additionally, there will be maquettes of characters Joe Gardner and Dorothea Williams, and virtual experiences via the Play Disney Parks app.