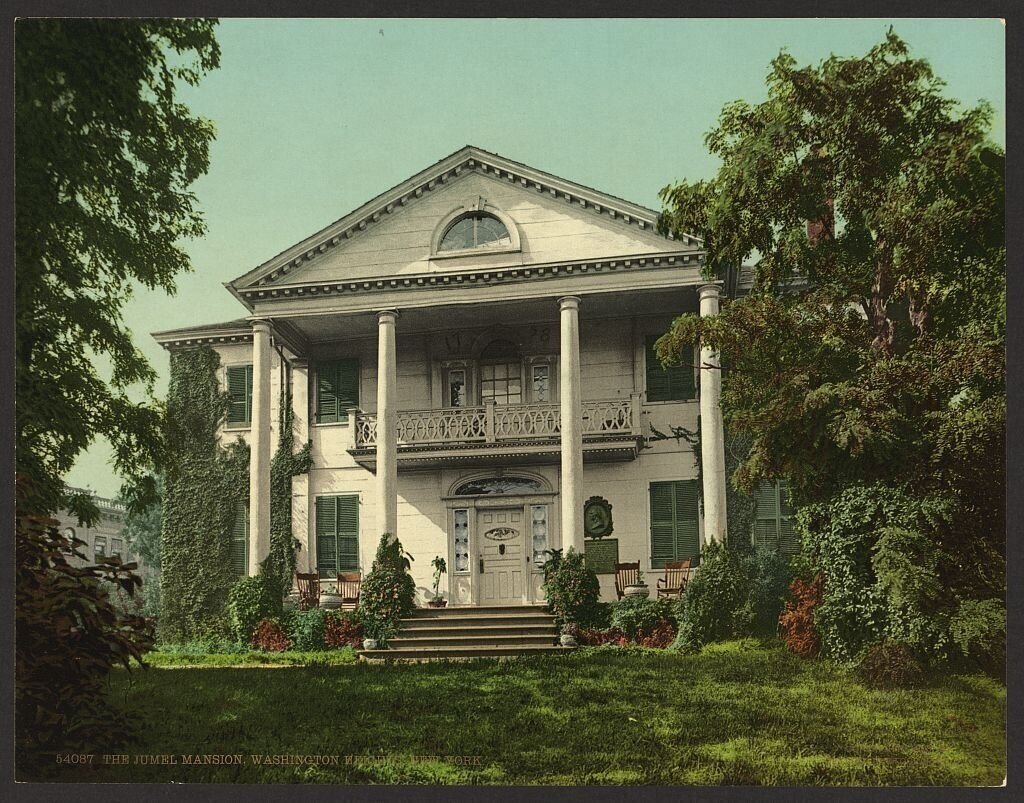 Bilingual Mansion and Garden Orientation (en Español)
Bilingual Mansion and Garden Orientation (en Español)
The Morris Jumel Mansion dates back to 1765 when it was first built as a summer home for British Colonel Roger Morris, his wife, Mary Philipse, and their family. Throughout the years, many great leaders have stepped foot inside the Morris-Jumel Mansion including Alexander Hamilton, John Adams, Henry Knox and George Washington himself.
Learn more about the history of the house, its architecture, garden, and grounds in this 30 minute outdoor overview. After this 30 minute orientation, the remainder of the tour will be self guided and take place inside the mansion.
MJM educator Jessica Colon will introduce visitors to the exciting history and beautiful grounds surrounding Morris-Jumel Mansion. Free with registration.
—-
La mansión Morris Jumel fue construida en 1765 cuando se construyó por primera vez como casa de verano para el coronel británico Roger Morris, su esposa, Mary Philipse, y su familia.A lo largo de los años, muchos grandes líderes han pisado la mansión Morris-Jumel, entre ellos Alexander Hamilton, John Adams, Henry Knox y el propio George Washington.
Aprenda más sobre la historia de la casa, su arquitectura, jardín y terrenos en esta descripción general al aire libre de 30 minutos. Después de esta orientación de 30 minutos, el resto del recorrido será autoguiado y tendrá lugar dentro de la mansión.
La educadora de la Mansion Jumel, Jessica Colon presentará a los visitantes la emocionante historia y los hermosos terrenos que rodean la Mansión Morris-Jumel. Gratis con registro.