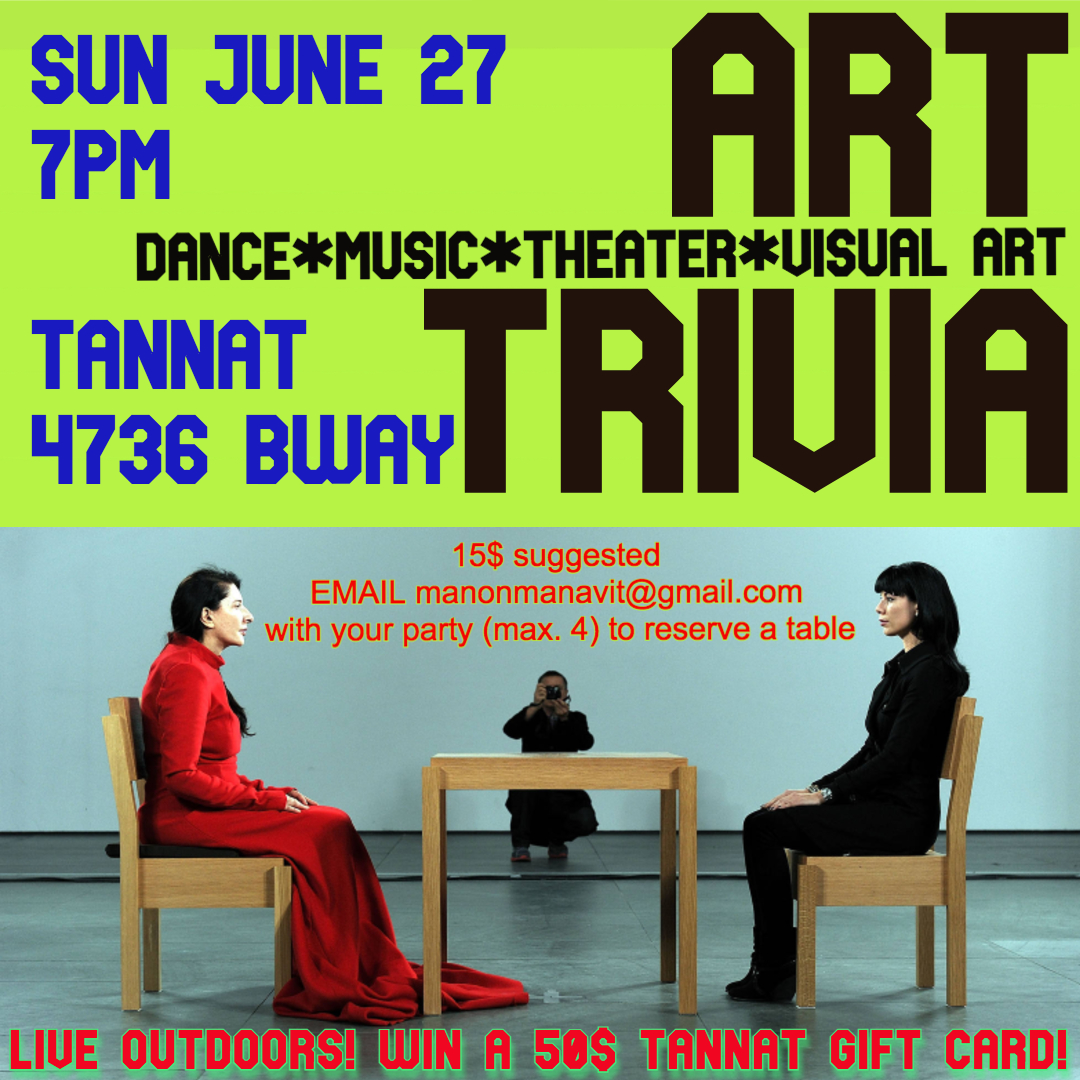 Art Trivia
Reserve a table of up to 4 friends and play an arts-themed trivia game (live and outdoors!! ) while enjoying refreshments at Tannat, the local wine bar. 1st prize team will win a 50$ gift card to Tannat! It's to support a good cause. A 15$ suggested donation to play will go towards the production budget of a short dance film featuring 25+ local artists that premieres this August as part of this year's Creating Higher Ground Festival. https://www.creatinghigherground.com/
Come and show off your art knowledge! Questions will cover general knowledge of theater, dance, music and visual art. June 27, 7pm at Tannat.
EMAIL ManonManavit@gmail.com to reserve seats.