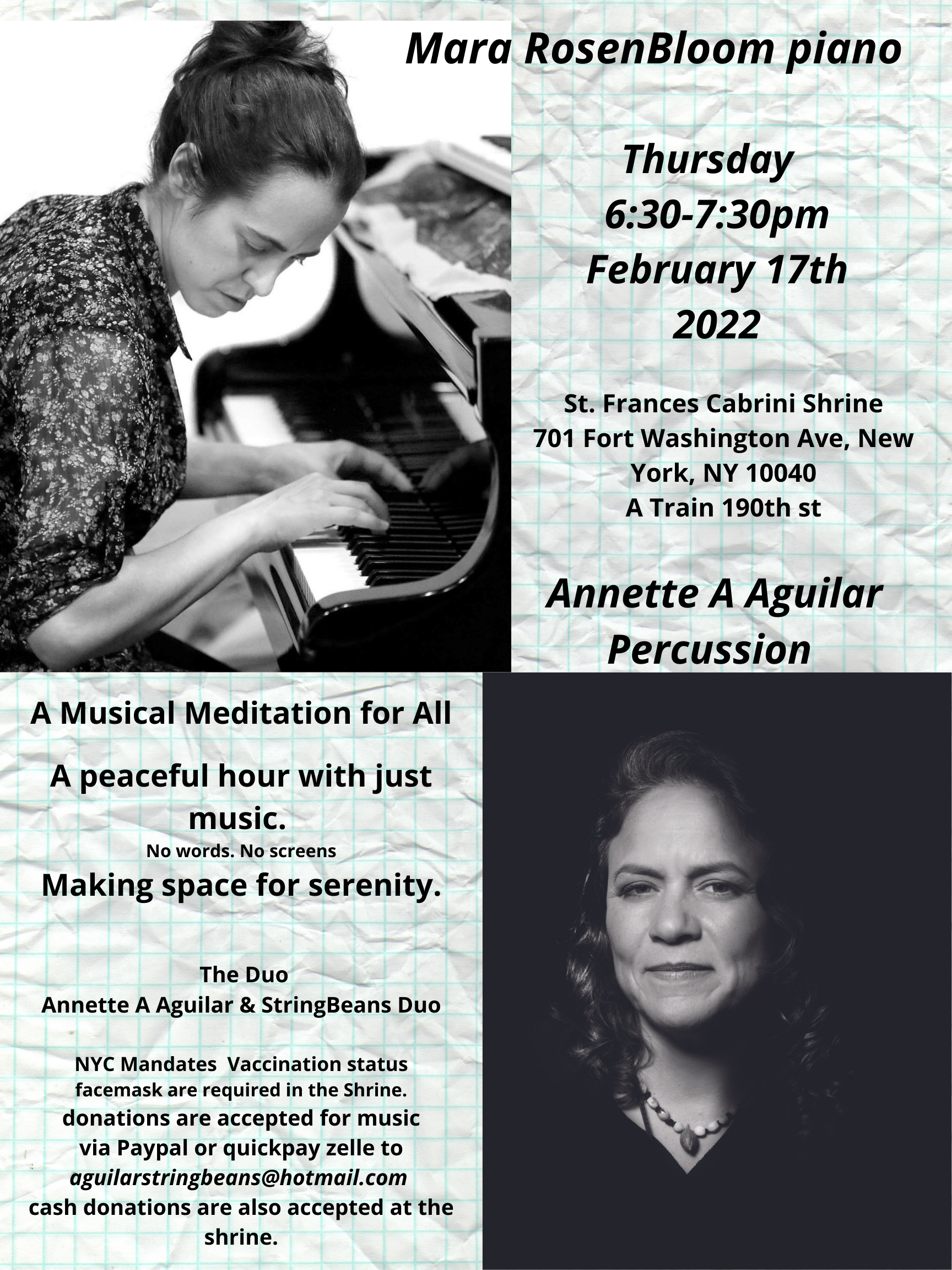 AAAguilar Duo Featuring Mara Rosenbloom
A Musical Meditation for All
A peaceful hour with just music.
No words. No screens
Making space for serenity.
The Annette A Aguilar & StringBeans Duo
featuring Mara Rosenbloom acoustic piano
Annette A Aguilar percussion
When: Thursday February 17th , 2022
Time: 6:30-7:30pm
Where: St. Cabrini Shrine 701 Fort Washington Ave, New York, NY 10040
A Train to 190th
following NYC mandates
Vaccinations required
facemask are required in the Shrine.
donations are accepted for music
via Paypal or quickpay zelle to
aguilarstringbeans@hotmail.com
cash donations are also accepted at the shrine.