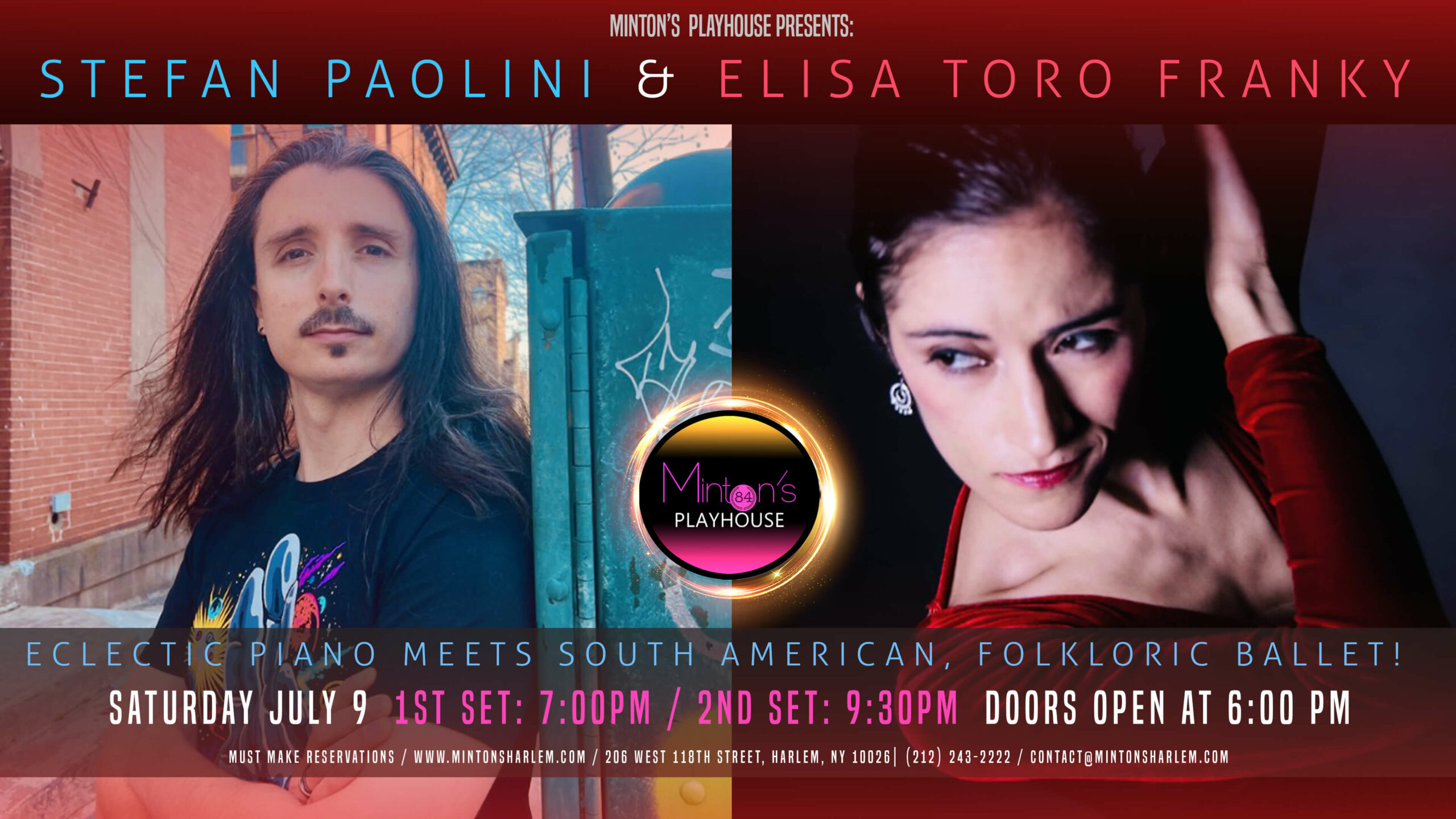 Eclectic Piano & Djembe meet South American Folkloric Ballet!
Pianist, composer, arranger, & singer Stefan Paolini performs with Elisa Toro Franky, professional ballerina of styles ranging from ballet to Latin & Middle Eastern to Flamenco. This multicultural concert will transcend formal cultural boundaries through music & dance, integrating varying genres from across the world—brought to you by all-star uptown performers!!!
Elisa has performed with: Dance Theater of Harlem, Washington Ballet, New Jersey Ballet, & FJK Dance among others, being featured in productions nationally & internationally that showcase her unique ability to fuse diverse dance cultures through organic movement patterns. Stefan has toured with such bands as 60's Baroque pop group The Left Banke & progressive rock & metal outfit Edensong. His driving rhythms, infectious melodies, & complex harmonies are influenced by Tool, John Coltrane, Astor Piazzolla, The Fania All-Stars, Billy Joel, The Beatles, Meshuggah, Prokofiev, Beethoven, Chopin, Chick Corea, Herbie Hancock, John Zorn, & a host of others!
Elisa Toro Franky – Dance & Poetry
Stefan Paolini – Piano & Vox
Lamine Thiam – Djembe
Alejandro Becerra – Bass Guitar
Simón Pájaro – Sax
Xiomara Niño: Percussion