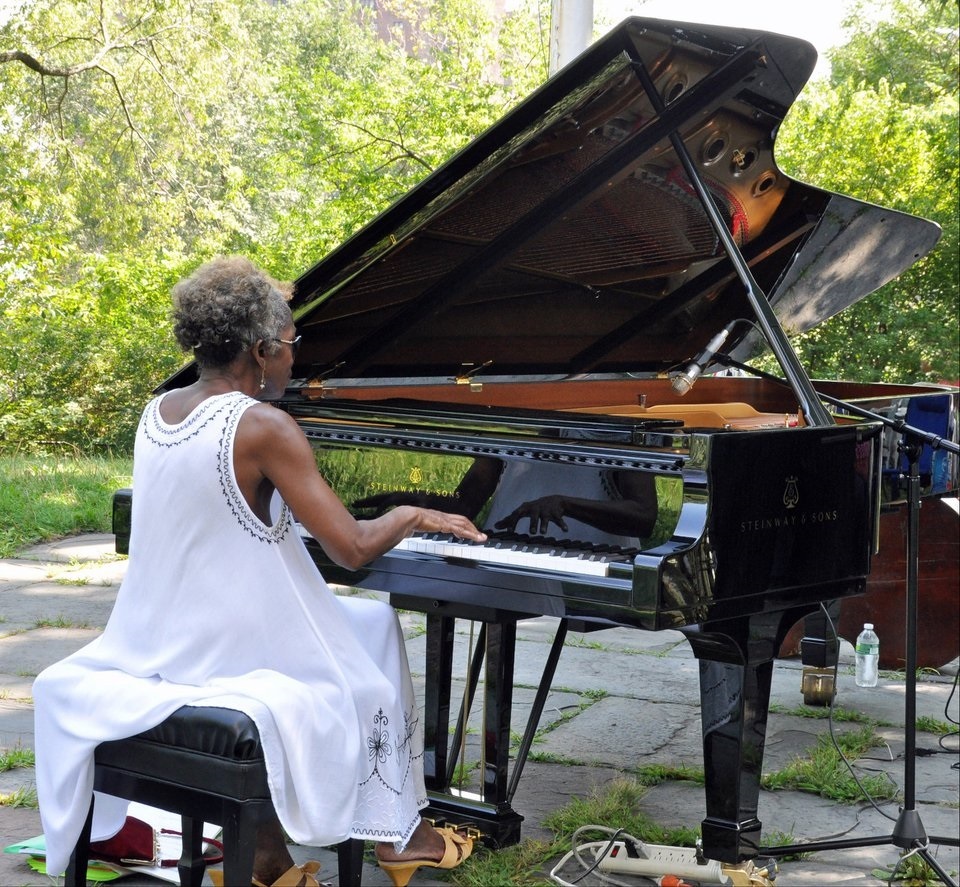 30th Annual Jazz at the Mansion Concert with Marjorie Eliot & Parlor Entertainment
For three decades, Marjorie Eliot and Parlor Entertainment have honored the past and celebrated the present with this event, which has become a cherished local tradition. Enjoy two days of classic jazz at the 30th Annual 'Jazz At The Mansion' event, hosted by the Morris-Jumel Mansion with support from the Jazz Foundation of America. Tax-deductible donations can be directed to Parlor Entertainment at jazzfoundation.org/parlor
This outdoor event is free and open to the public. This event has a limited capacity, and it is recommended that you arrive early to obtain a seat. In case of inclement weather, the concert will be cancelled.
The 30th Annual 'Jazz At The Mansion' Features:
Rudel Drears – Piano, Vocals, Founder & Musical Director
Marjorie Eliot – Piano, Founder & Artistic Director
Sedric Choukroun – Saxophone
Nicholas Mauro – Trumpet
Jeffrey Michels – Guitar
Yuma Takagi – Bass
Will Glass – Drums, Percussion
A Mikey Phillie Alfie Production
Health and Safety Guidelines: Attendees who need to enter the Mansion to use restroom facilities will be required to wear a mask.
Morris-Jumel Mansion is the oldest remaining house in Manhattan. Situated in beautiful Roger Morris Park, the museum regularly hosts outdoor summer concerts and other events designed to bring our community together to enjoy nature, the arts, and our shared history. We are honored to partner again with our neighbor, Marjorie Eliot for the 30th presentation of this special, intimate event. Our location, across the street from historic apartment building 555 Edgecombe Avenue, (also known as the "Triple Nickel") is particularly appropriate for a celebration of music. It was home to artists like Count Basie, singer and actor Paul Robeson, vocalists Cassandra Wilson and Tulani Kinard (Sweet Honey in the Rock), and today is the site of Ms. Eliot's weekly Sunday Parlor Jazz sessions.