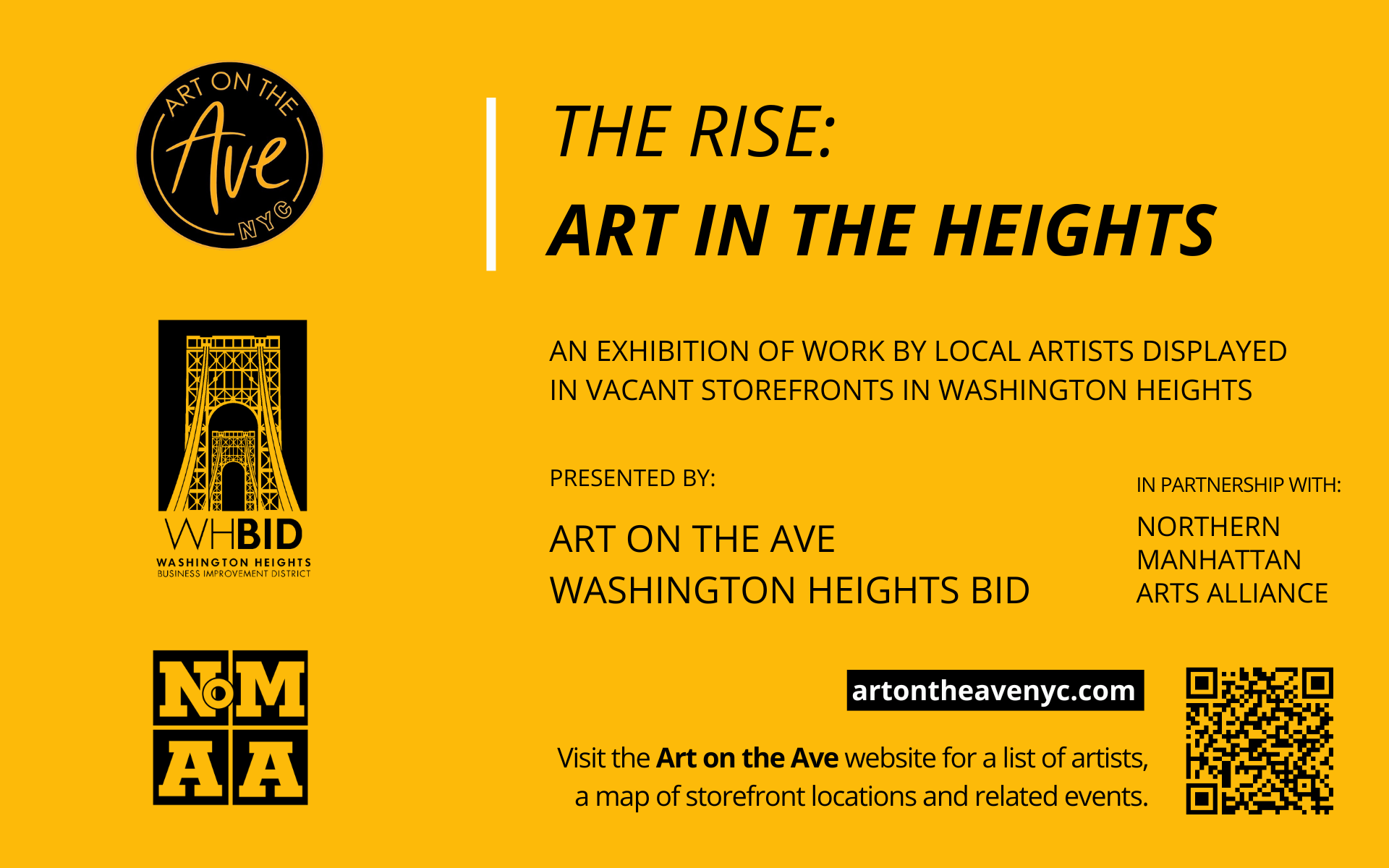 THE RISE: ART IN THE HEIGHTS
Curated by Alexis Mendoza
SEE IMAGES AT artontheavenyc.com
PARTICIPATING ARTISTS
Aleathea Sapp-Jimenez, Annette Back, Carlos Mateu, Cathy O'Keefe, Fitgi Saint-Louis, Francis Hsueh, Janis Crespo, Jerise Fogel, Joely Saravia, Josefina Hernandez, Katie Godowski, Lauren Camara, Len Cicio, Maggie Hernandez, Nelson Host Santiago, Paul O'Malley, Rafaela Gomez Luna, Robin (Uniqua) Simmons, Ruthy Valdez, Sandra White, Tali Margolin, Vaidehi Kinkhabwala, Zoe Rosenberg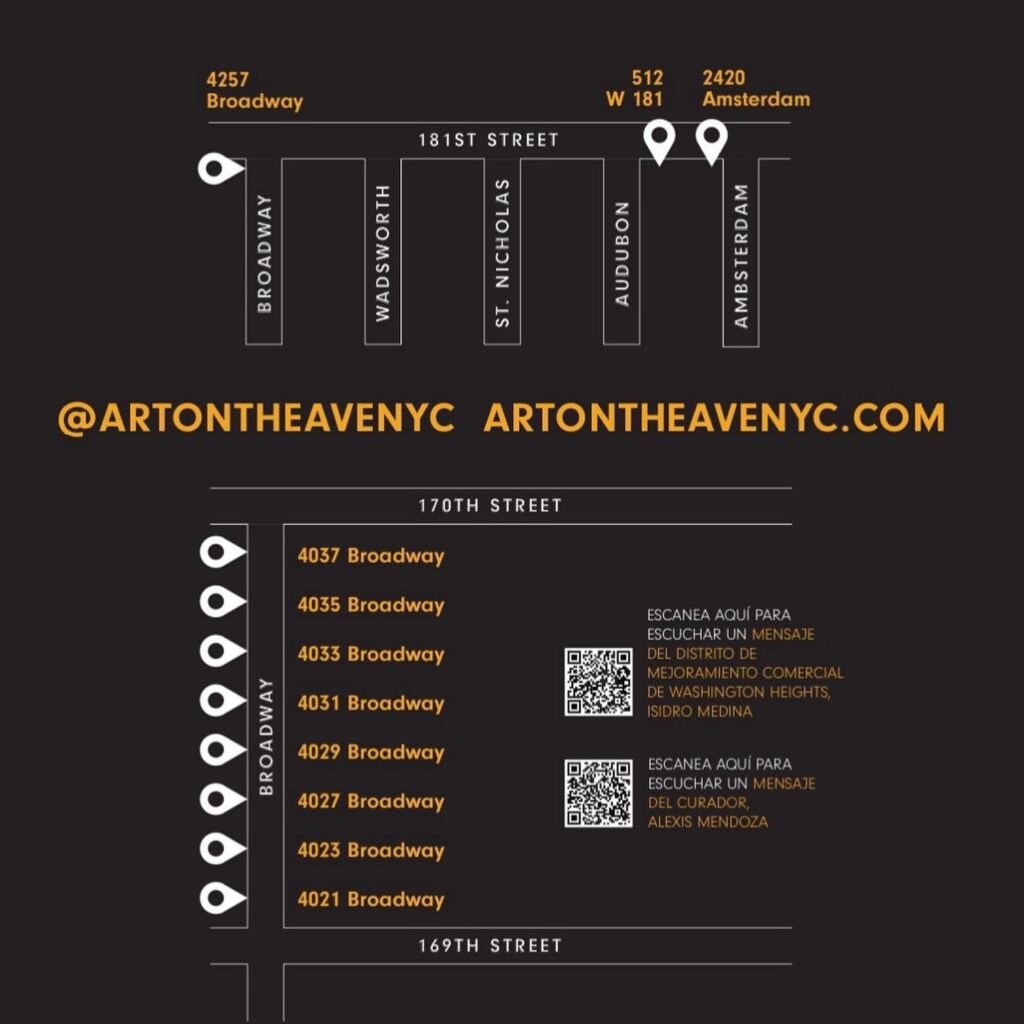 Art on the Ave uses vacant storefronts and existing businesses in high- visibility locations to create interactive art exhibitions for all to enjoy. Our next exhibition will be located in Washington Heights and will be a collaboration between Art on the Ave NYC and the Washington Heights BID, with the support of NoMAA. All three organizations work to enrich neighborhoods and foster a sense of place through public art.
Washington Heights has a distinct legacy, small and independent businesses, and residents that engage in their community. It is bustling, colorful, and lively.
We want to highlight this neighborhood's shops, restaurants and outdoor markets and vendors, its vibrant art scene, its schools, and its people from around the globe. This is a place where culture, community, and commerce converge.