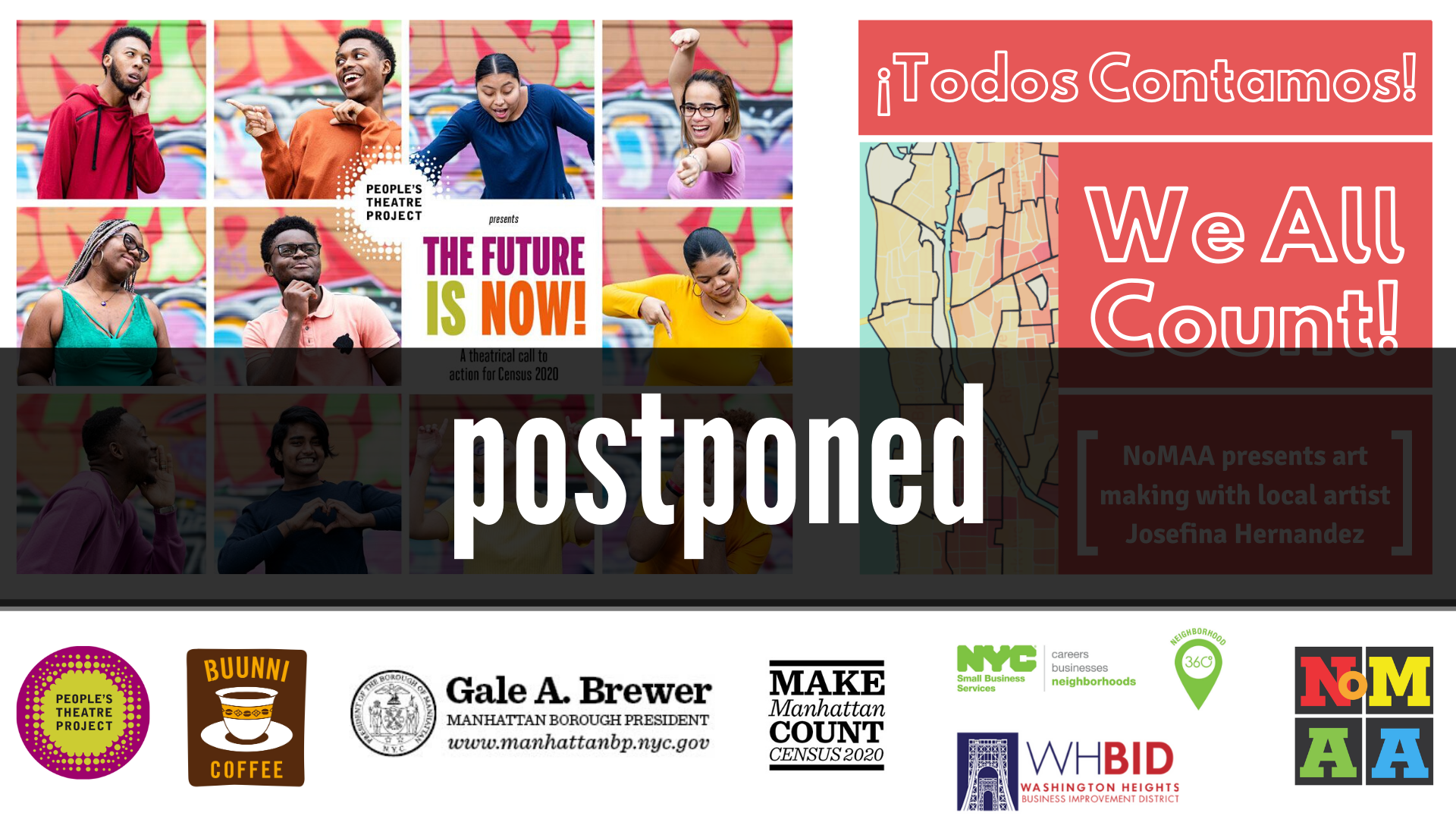 POSTPONED – The Future Is Now! with People's Theatre Project & We All Count! ¡Todos Contamos! – art making with NoMAA
POSTPONED UNTIL FURTHER NOTICE subscribe to NoMAA's e-newsletter to hear of rescheduled dates.
Buunni Coffee- Inwood 4961 Broadway (207 St / Isham St) NY NY
FREE RSVP on EVENTBRITE
The Future Is Now!
Join People's Theatre Project at the Buunni Performance Space in Inwood for a theatrical call to action for Census 2020.
Now is our chance to secure the resources and representation we deserve! Ignited by Census 2020, this new theatrical event is touring NYC's immigrant/Latinx/POC communities to encourage each of us to stand up and be counted.
NoMAA presents art making with local artist Josefina Hernandez:
WE ALL COUNT! ¡TODOS CONTAMOS!
Hey NYC, we all count! Join us on a creative journey to envision and identify the diversity and needs of our community and what our neighborhood can look like when fully counted! Participants will pledge to make their voices count while engaging in collage and drawing. This workshop is an informative and creative way to learn about the 2020 Census and help participants understand how being counted benefits their community.
Free and for all ages!
Support provided by Make Manhattan Count Grant from Manhattan Borough President Gale A Brewer